Commerce Bank's patient healthcare loans hit $500m in three years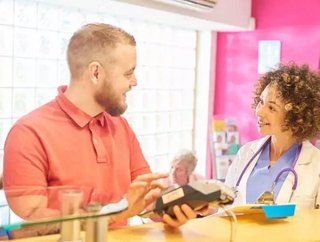 A bank's patient financing solution, which offers 0% and low-interest borrowing, has racked up $500m loans in just three years. Commerce Bank, a subs...
A bank's patient financing solution, which offers 0% and low-interest borrowing, has racked up $500m loans in just three years.
Commerce Bank, a subsidiary of Commerce Bancshares, the $25.1bn regional bank holding company, now has Health Services Financing (HSF) offered to patients in 200 hospitals in the US.
For those requiring fast and affordable healthcare, with no paperwork or credit check, HSF can offer a way of paying for healthcare over time without causing undue expense on healthcare systems and can act as an alternative to traditional medical billing options.
HSF director Mark Huebner said the emphasis is on aiding patients, who can opt for up to $50,000 of credit over seven years. But the ease of use for the institution is also vital.
"Patient satisfaction is paramount, but so is the provider's staff and workflow. HSF is designed with those challenges in mind, and is backed by a 150-year-old financial institution," he said.
The issue of financing healthcare in the US is constantly debated and there are many considerations for both individuals and care providers to take into account, but HSF has been shown to work in different states and institutions with different priorities.
"Out-of-pocket patient responsibility is growing, and we needed a partner that could deliver a patient-friendly solution that is easy to use for both the patient and our staff," said Matthew Toomey, vice president of Valley Health System's Patient Financial Services. The Virginia and West Virginia-based provider is one of 200 using HSF.
"Commerce delivered quickly, and we are now enrolling several hundred patients each month with ease for both the patient and our staff due to the automation."


Also focusing on patient satisfaction was Hospital Sisters Health System, based in Illinois and Wisconsin. It has 15 hospitals and so requested Commerce create a system that worked across payment systems and in different locations.
"We needed a banking partner we could trust who understands the culture of our faith-based health system," said  treasury manager Monica Malin.
"Commerce's HSF provided the flexibility we needed. We are receiving amazing feedback from patients who appreciate the relief and generosity."
Healthcare options in the US will continue to be an issue, but Commerce Bank has shown an alternative way of patient funding that can work for both individuals and institutions.