CVS Health is set to build healthier communities in Ohio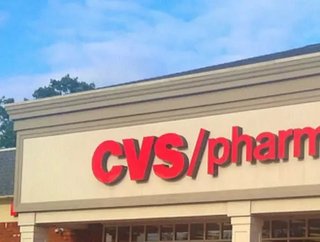 US pharmaceutical giant CVS Health has announced its aim to improve the health and wellness of local communities inOhio. Over$150,000in grants will work...
US pharmaceutical giant CVS Health has announced its aim to improve the health and wellness of local communities in Ohio. Over $150,000 in grants will work to support Ohio non-profits mitigate prescription drug abuse and expand access to quality, convenient and affordable care across the state.
Focusing on critical health care needs and target underserved populations in Ohio, the grants will work to support a number of organisations.
A Family Practice in Cleveland has received a $50,000 grant to support the training and implementation of motivational interviewing for primary care providers, nurses and behavioural health clinicians to use as a coaching method for patients dealing with substance abuse. The new support will be used to conduct motivational interviewing training and to ensure appropriate use of this method across the health centre.
Additionally, a $50,000 grant will be used by Rocking Horse Children's Health Center in Springfield to develop the SAFE (Substance Abuse and Family Education) programme, which will identify and provide support and psychological education to individuals, children and families at the community health centre and surrounding areas impacted by the opioid crisis and other drug related issues.
"We are committed to making meaningful investments in the communities we serve to support our colleagues and customers," said Eileen Howard Boone, Senior Vice President of Corporate Social Responsibility and Philanthropy, CVS Health.
"The organisations we are partnering with are helping us deliver on our purpose of helping people on their path to better health and are truly dedicated to helping those who need it the most."
See also
Additionally, the company will be providing a total of $50,000 to four clinics which form part of the National Association of Free & Charitable Clinics. The grant will work to support the clinics' ability to have medication available to their patients in medically underserved areas of the community. The clinics are Viola Startzman Clinic in Wooster, Open M Medical Clinic in Akron, St. Vincent de Paul Charitable Pharmacy in Cincinnati and Beacon Charitable Pharmacy in Canton.
"This effort, along with others, is a priority locally and in the state legislature," added State Senator Bob Hackett. "We must continue to work hard to combat the opioid crisis facing our state and provide resources in our communities that will help people on the road to recovery get their lives back."
In addition, CVS Health is supporting the Well Being Collaborative of Northeast Ohio's annual Wellness Conference, where CVS pharmacists will talk about the importance of safe medication disposal and the dangers of prescription drug abuse.
Through its employee volunteer program, CVS Health colleagues logged more than 3,000 volunteer hours last year in Ohio in support of local community causes throughout the state.
The company's $69bn merger with health insurance juggernaut Aetna will aim to further revolutionise patient care as the industry continues to gain the interest of technology leaders.