Digital health passport trials get underway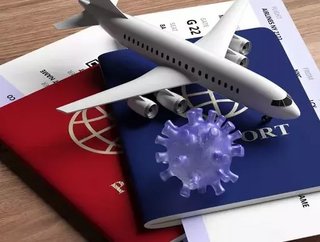 Volunteer travellers are testing the new digital pass that provides standardised access to COVID-19 test results...
A digital health pass for travellers to document their COVID-19 test status is currently being trialled at airports. 
It is hoped that the CommonPass will allow safer cross border travel by giving both travellers and governments confidence in people's COVID-19 status. 
The first trials are taking place on Cathay Pacific Airways and United Airlines with select volunteers on flights between London, New York, Hong Kong and Singapore. Additional airlines with routes across Asia, Africa, the Americas, Europe and the Middle East will follow shortly after. 
To use the CommonPass, travellers take a COVID-19 test at a certified lab and upload the results to their mobile phone. They then complete any additional health screening questionnaires required by the destination country.
With test results and questionnaire complete, the CommonPass confirms a traveller's compliance with the destination country entry requirements, and generates a QR code. This code can then be scanned by airline staff and border officials, and printed for users without mobile devices. 
The pass has been developed by The Commons Project Foundation, a Swiss-based non-profit company that focuses on digital services for the common good, and is backed by The World Economic Forum. United States Customs and Border Protection (CBP) and Centers for Disease Control and Prevention (CDC) are observing the trials. 
In a statement, The Commons Project said that the CommonPass has been designed to protect personal data in compliance with relevant privacy regulations, including GDPR. However a study recently published in medical journal The Lancet raises several questions around the ethics of a digital passport, including stating that "steps must be taken to avoid the production of fraudulent immunity passports, and careful attention must be given to privacy concerns and information governance."
Dr. Bradley Perkins, Chief Medical Officer of The Commons Project and former Chief Strategy & Innovation Officer at the CDC said: "Without the ability to trust COVID-19 tests – and eventually vaccine records – across international borders, many countries will feel compelled to retain full travel bans and mandatory quarantines for as long as the pandemic persists." 
 "With trusted individual health data, countries can implement more nuanced health screening requirements for entry."
Christoph Wolff, Head of Mobility at the World Economic Forum, added: "Individual national responses will not be sufficient to address this global crisis. Bans, bubbles and quarantines may provide short term protection, but developed and developing nations alike need a long-term, flexible and risk-based approach like CommonPass."