Digital healthcare crucial to tackle mental health crisis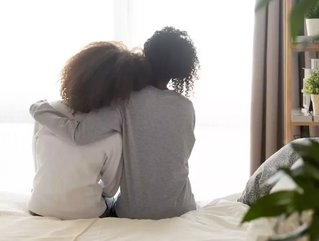 A new report by mental healthcare platform Kooth finds that mental health problems in the UK have escalated as a result of COVID-19...
A new report by digital healthcare company Kooth shows the extend to which the mental health crisis in the UK has deteriorated. Among the stark results, the research found that 64% of young men are experiencing suicidal thoughts, and there is an increasing prevalence of children and young people self-harming. 
The report was carried out among 192,000 users of Kooth's digital platforms for the year 2020 to 2021, and shows that the pandemic and subsequent lockdowns have had a deeply negative impact on the mental health of the British population. Key findings include: 
41% of adult respondents said they felt nervous or anxious every day
38% of adults said that they could not stop or control worrying nearly every day 
39% of respondents said they feel down, depressed, or hopeless nearly every day 
52% of adults from ethnic minorities are suffering from anxiety
There has also been an alarming rise in suicidal thoughts and self harm: 
49% of respondents had suicidal or self-harm thoughts for several days or more 
Suicidal thoughts among children aged 10 - 13 are up 54% 
Self harm issues among children and young people are up by 27% 
Sleep and eating disorders have increased significantly in the past year, particularly among young people. 1 in 12 young adults said they had eating difficulties, up 51% from 2019. A lack of structure and routine due to lockdowns, triggering home environments, isolation and 'Zoom dysmorphia' (increased use of video conferencing technology resulting in body image issues), have all contributed to this rise. 
The need for digital mental health services
Disruption to healthcare services due to COVID-19 is another contributing factor to what many are labelling the next pandemic. Kooth's report says the rise in children and young people admitted to emergency departments needing immediate treatment may be attributed to the reduced number of face-to-face appointments available. 
The report concludes that early intervention and prevention are crucial to resolving mental health issues, and digital services can effectively work with people to create harm reduction strategies and develop safety plans.
"We knew the distressing impact of COVID-19 on the UK's mental health. We are now getting a picture of how the UK's mental health landscape could evolve when we get to a post-vaccine world" said Tim Barker, CEO of Kooth. 
"Lead indicators suggest critical areas like self-harm, anxiety and eating difficulties are becoming more of a problem for those who experience mental health issues. Ethnic minorities, students, children and young people are a particular concern. 
"Two solutions are clear if we are to protect the nation's mental health from the fallout from COVID-19. First, we need to broaden access to mental healthcare, and this must include 24/7 digital access. Second, we need early intervention to arrest some of the alarming emerging trends in areas like self-harm, motivation and eating."  
The report also features examples of individuals who have been helped by Kooth's digital services, such as 14-year-old Lara, who was experiencing sleep issues, low self-esteem and poor body image, worsened by using her phone for ten hours a day. 
Kooth offered Lara an immediate, online service, which reduced her suicidal thoughts and improved her emotional wellbeing. "I went outside!!" she said in her feedback of the service. "I went on a walk with my mum and gran... I'm actually really proud of myself." 
Download the full report from Kooth's website