Five minutes with Kin + Carta's Ashley Pagliaro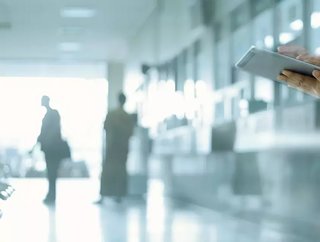 We ask Kin + Carta's Principal UX Researcher Ashley Pagliaro for her perspective on the strategic side of digital transformation in healthcare
Digital transformation requires major organisational changes, but the global pandemic forced many firms to make these changes suddenly and at great speed. 
CIOs have had to quickly rethink how their teams are configured, how they interact with each other, and how they serve their customers. This is no different in healthcare, with remote working and telehealth services becoming the norm almost overnight. 
Consulting firm Kin + Carta works with companies as diverse as pharma giant GSK and digital mental healthcare provider XenZone. The company supports healthcare clients through the process of digital transformation, even establishing a CIO community for individuals to network and exchange ideas. 
We asked Ashley Pagliaro, Kin + Carta's Principal UX Researcher, about digital transformation and common mistakes healthcare providers make. 
How has the pandemic impacted the healthcare sector, in terms of digital transformation? 
The pandemic rapidly accelerated digital transformation in that what were once nice-to-haves are now must-haves. We have seen this acceleration in the following areas: patient access to virtual care, a shift to automated service interactions like chatbots and virtual assistants, and an increased focus on data aggregation and analytics. 
What are some common mistakes healthcare organisations make when digitising their processes? 
Healthcare organisations lessen their likelihood of a successful digital transformation when they attempt to transform in a silo, focus on technology solutions instead of business challenges, fail to prioritise initiatives, and ignore data-informed insights.
How does Kin + Carta support healthcare organisations on this journey? 
Kin + Carta supports healthcare organisations through its solid partnership during every step of the digital transformation journey. With a focus on generating value, our team excels at identifying strategic opportunities, developing new products and services, and marketing connected experiences. We do this while having the industry expertise to recognise the unique needs and challenges of the healthcare industry. 
What does Kin + Carta's CIO community provide?
Today's CIOs are being asked to lead more than ever before. And in the ever-changing digital landscape and times of economic uncertainty, CIOs are also under more pressure than other senior executives across the organisation to drive change and prove ROI.
Kin + Carta's CIO Hub is a space for CIOs and senior IT leaders to stay on top of the technological landscape and make connections with peers and specialists to support their continued growth. Through intimate roundtables, CIOs ask burning questions, seek new insights from peers, uncover actionable strategies and solutions, and gain personal guidance on ongoing or upcoming initiatives.