Forbes and Sharecare launch health verification for hotels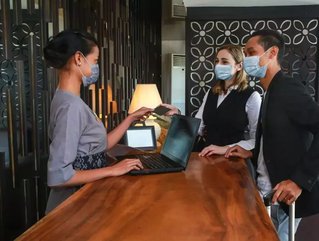 Travel destinations must show they meet health and hygiene protocols, as well as social distancing rules to achieve verification...
Forbes Travel Guide and digital healthcare company Sharecare have developed a health verification system for hotels and travel resorts, so that can guests can feel safe during their visits while the Covid-19 pandemic is ongoing. 
The VERIFIED® scheme is the world's first health security verification for hotels and resorts, and destinations in 12 countries have signed up so far. 
To gain the verification, hotels must verify their health protocols on an ongoing basis across more than 360 standards, including health and hygiene protocols, cleaning products and procedures, ventilation, physical distancing, the guest experience, and health safety communication with guests and employees. 
Participating hotels also have the option to track daily employee virus screening results, and provide tools for guests including health screeners and updates on the facility's guidelines.  
Once they meet VERIFIED® standards they can display a badge on their official websites and properties to inform travellers. 
"Restoring guest confidence is a critical objective for the entire global hospitality industry, especially hotels and resorts" said Filip Boyen, CEO of Forbes Travel Guide. 
"To their credit, hotels have invested heavily in setting up health safety procedures, but they have placed the burden of assessing their programs – and assuring individual properties are following them – onto the guest or travel advisor. This conflicts with the guiding principles of hospitality, not to mention the carefree joys of travel. 
"By earning the VERIFIED® badge, hotels now have a credible way to broadcast that they are following comprehensive, consistent procedures to heighten health security, certified by a third party."  
So far world-famous resorts including Waldorf Astoria Las Vegas, The Goring Hotel in London, and The Atlantis Palm in Hotel in Dubai are on board, along with hotels in Australia, Costa Rica, Philippines, Mexico and Indonesia, among others. 
"While health safety is neither new nor unique to the hospitality industry, the pandemic has put the concept of health security into sharp focus; hotels must be on the leading edge to restore consumer confidence in travel," said Hermann Elger, president of travel, hospitality, and entertainment at Sharecare.
"These verified properties are taking a major step forward not only by creating a culture of accountability for the protocols they have in place, but also by providing travel buyers, corporate travel programs, and individual guests with an industry-wide common denominator identifier to alleviate the overwhelming burden of having to decipher hotel companies' health protocols on their own."