Greenway and AWS partner on Healthcare Data Insights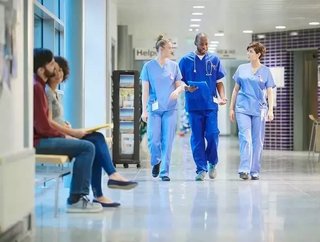 Greenway CEO, Richard Atkin on developing a new partnership with AWS for Healthcare Cloud-Based Data Services Platform...
Greenway Health has partnered with Amazon Web Services (AWS) to create a new cloud-based data platform that aims to meet healthcare providers' growing care needs through COVID-19 and beyond.
Greenway is developing Greenway InsightsTM with the aim of promoting collaboration between healthcare providers and developing new healthcare products that will further meet the needs of ambulatory care practices.
As the US healthcare system moves towards value-based care initiatives, accurate data insights delivered in real time are becoming increasingly necessary. Greenway will make use of the platform to deliver data that will help their customers with the reporting of quality payment programs and value-based care. This should in turn improve performance and patient outcomes. 
Richard Atkin, CEO at Greenway, explained the benefits of the collaboration further: "Accelerating innovation and addressing the complex challenges facing our healthcare system is best accomplished by working together with collaboration and focus. By collaborating with AWS, we are bringing our combined skill sets together to develop solutions our healthcare providers need in order to work more efficiently and improve patient outcomes."
Paul Zimmerman, Worldwide Head of Private Equity at AWS, added that they are particularly proud of their partnership work with the healthcare company. "The project is operating on a rapid implementation timeline, is furthest in development in our portfolio and we have already seen initial success and proof of concept" he said. 
Greenway, a health information technology company founded in 2013, offers solutions including an electronic prescription service, an online patient portal, and an award-winning revenue cycle management programme. 
Greenway InsightsTM will leverage AWS cloud services to provide Greenway engineering teams access to a robust set of data analytics and machine learning capabilities, such as Amazon SageMaker and Amazon Comprehend Medical. The partnership anticipates that this will enable product innovation to occur at a fast pace.
Zimmerman continued: "Technology is key to improving patient care and health outcomes. This collaboration via our Digital Innovation Program to deliver the Greenway Insights data and analytics platform will bring needed solutions to the market quickly. 
"We are looking forward to a continued partnership collaboration in developing solutions that streamline workflows and improve the way healthcare providers care for their patients."
Greenway is the latest company to partner with AWS, who have been supporting a number of organisations to quickly scale their technology and operations while the COVID-19 pandemic has been ongoing.