How will Brexit impact the UK's access to medicines?
By Sjaak Vink, CEO and Founder of TheSocialMedwork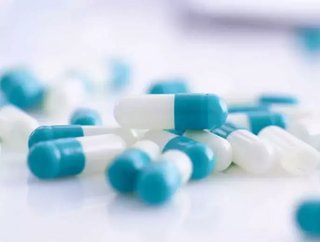 As the prospect of a 'No Deal' Brexit looms in 2019, new challenges abound. One obstacle facing both EU and UK patients and the NHS is a disrupted s...
As the prospect of a 'No Deal' Brexit looms in 2019, new challenges abound. One obstacle facing both EU and UK patients and the NHS is a disrupted supply of medicines. With more flexibility, smart partnerships and an innovative approach, this challenge can be overcome and even turned into an opportunity.
The reality is that time is running out to solve a No-Deal Brexit. Which has huge potential for disruption. Pharmaceutical companies, independent observers and politicians alike have expressed concern at how this will impact costs, patient treatment and access to medicines.
Access delays are largely caused by the lack of a harmonised process for medicines. Measures to further decentralise, like Brexit, only pose a poorer outcome for patients as well as increasing costs in the distribution chain, which are then passed on to the buyer (the National Health Service) (NHS).
A hard, No-Deal Brexit at its worst could mean the importation of drugs is halted overnight. An unthinkable scenario for patients with serious medical conditions in the midst of treatment plans. The concerns are shared by UK politicians. In August, Health Secretary Matt Hancock briefed drug companies to start stockpiling medicines.
Brexit is the catalyst for divergence by the MHRA from the European Medicines Agency (EMA). By the 30th of March 2019, the EMA will move from London to Amsterdam and the MHRA must be fully able to step in the other body's shoes.
Can Brexit be the beginning of a constructive redesign of how medicines are approved and how the NHS caters to patients' needs?
Market access delays — a global issue
The World Health Organization campaigns for access to medicines for the developing world, but in reality, market access delays affect people from all socio-economic sectors and are a growing concern. As Oxfam Executive Director Winnie Byanyima states "...access to medicines is not just a problem for poor countries or neglected diseases – but a global problem affecting people in rich and poor countries alike."  
Due to the inflexible, monopolised nature of pharmaceuticals, challenges will undoubtedly be intensified in the aftermath of Brexit. According to a recent House of Commons report, without a Brexit deal for pharmaceuticals, roughly 446 million patients in the EU will be affected and round 73% of UK pharmaceutical imports come from the EU.
The speed of introducing new medicines must be improved and requires action by both   governments and pharmaceutical companies. Pharmaceutical companies market selections are based on value, prevalence and profitability — and many countries simply never make the list.
What follows is national clinical trial registration, market authorisation decision, post-review monitoring and cost-effectiveness reviews. In Europe the development of a collective system where states are responsible for trials and a central body is responsible for market authorisation took time to reach a point of efficiency.
Though thorough (there was a move to introduce a bill in the US Senate to allow EMA approved drugs to be introduced immediately to market), it is still not fast. Especially when there are still months to years of delays in making medicines available post-approval.
Research by QuintilesIMS in 2017 showed that post-approval delays to availability (defined as the first sale or provision of a medicine by a state body) can be as much as 24 months across Europe. On average, it's about 4.5 months for the UK - if NICE provides a positive indication, that is. Combined, this creates an incredibly inflexible system that is crying out for innovation and streamlining. Any delay, in fact every single day longer just reduces the changes that a patient with a serious disease can find a treatment and improve.
Ocrevus (ocrelizumab) is a good example in the UK. It was approved by the EMA for Primary Progressive Multiple Sclerosis (or PPMS) but NICE has not recommended it for treating this form of the disease. PPMS affects about 10-15% of MS patients, which means the medicine is not available to almost 16,500 people. It has, however, been approved for the other major form of MS, namely Remitting Relapsing.  
These arbitrary delays can be mitigated for individual patients by importing medicines for 'individual patient use' — a workable solution mostly unknown to many doctors and patients. It can be efficient and simple when you have a service handling all of the specialised logistics, and, at this point, may be the only practical solution for patients if a No-Deal Brexit comes to fruition.
What will a No-Deal Brexit look like for patients?
Other concerns have been raised by pharmaceutical companies themselves. AstraZeneca has highlighted the unnecessary and costly duplication of facilities, quality control and product testing. Many in the pharma industry have complained about the resources poured into this 'extra' infrastructure: testing centres, laboratories and headquarters that could otherwise be allocated to the development of new drugs.
As shareholder enterprises, these additional costs will increase the price of new and existing medicines. Does this mean even more negative cost effectiveness recommendations from NICE in the future?
See also
Another way: a startup for global access to medicines
Our social impact start-up has a unique 'medicines intermediary' license, registered with the Ministry of Health in The Hague. The license was made law in 2012 as part of an EU directive — ours was the very first company in The Netherlands to hold the license.
The company was started after the founders all had experiences with friends or family who struggled to get access to just-developed medicines. In one telling case, we were lobbying the EMA on behalf of The Abigail Alliance, a group of 21 cancer patients, to fast-track the approval of a new cancer drug (which the FDA had already done). It took two years for the EMA to approve the medicine, which is now marketed as Keytruda. By that time, every single European patient involved had passed away. That was the first time we say there was a startling and substantial gap between first approval and global availability. We vowed that this should never be the reason for patient deaths or suffering and set out to create a viable alternative.
The solution was simple: a license that allowed us to sell medicines to individuals, something wholesalers and pharmaceutical companies cannot do. Existing import regulations, together with the approval and prescription from the treating doctor, are used to deliver the medicines.
Our board unites MIT mechanical engineer and data scientist Jamie Heywood who founded Patients Like Me; ALS patient and founder of Project MinE Bernard Muller; and attorney-at-law Katrin Schepp who lost her father to cancer. TheSocialMedwork's angel investor was acclaimed Silicon Valley investor-activist Esther Dyson who said 'this platform deserves to exist.'
TheSocialMedwork's unique mission has gained traction with luminaries across the spectrum, including former European Commissioner Neelie Kroes and War Child Holland founder Willemijn Verloop who will join the supervisory board later this year.
In the UK, our team operates in accordance with the Medicines & Healthcare Products Regulatory Agency (MHRA), leveraging the 'individual patient use' clause to deliver medicines safely to patients. Our team includes pharmaceutical and medical experts who research and monitor new drug developments and work to compile easily understandable resources.
Access in action
A topical example for the UK is edaravone (trade name Radicut or Radicava). This was the first approved medicine specifically indicated to slow the progression of the fatal Amyotrophic Lateral Sclerosis (ALS) in 2016. It was initially only approved in Japan, and has since been approved in the USA.
We identified the need to access this medicine for ALS patients worldwide and championed the sourcing and delivery of edaravone and have helped nearly 300 ALS patients globally.
Other important medicines supplied by our team to UK patients include pembrolizumab (Keytruda) for advanced melanoma and other cancers, and ocrelizumab (Ocrevus) for primary progressive forms of multiple sclerosis, nusinersen (Spinraza) for Spinal Muscular Atrophy as well as the first and only FDA-approved preventative treatment for migraine, erenumab (Aimovig), which was approved earlier this year. The portfolio currently includes around 60 medicines, and we add new medicines based on a comprehensive review of available clinical studies.
A better health management system
Our vision for an improved healthcare system does not stop at medicines access. We hope to work with pharma and medical professionals to evolve into a completely egalitarian global health management system. In a world where access to information is growing and offers more freedom than ever before, now is the time for social impact organisations to help push-forward the evolution of healthcare.
The possibility of a No-Deal Brexit fuels a conversation that we've been having for some time: the lack of alternatives in the pharma industry for patients to take shared responsibility and pursue the best options possible. This is why it's critical for existing systems in the private sector (such as pharmaceuticals) to be relentlessly questioned, in the hopes of finding a better way, and to build in flexibility.
Could Brexit be the start of new healthcare partnerships?
It's hard to know what the real impact of Brexit will be, but concerns around the pharmaceutical industry highlight the need for non-governmental bodies to support services where perhaps national care providers cannot provide cost-effective solutions.
Organisations like TheSocialMedwork could play a vital role in ensuring complete and comprehensive access to medicines for UK residents. At the core of this discussion is patient-centricity. Only when national and international decision makers truly put the patient at the core of what they do, will the system evolve in the right direction.
The UK government may not have a choice but to re-examine how they can integrate the latest thinking, technology and advances if they wish to offer the best for UK patients after Brexit. We hope that what will initially be a disruption might become an opportunity to develop new partnerships and collectively find a better way forward.
Sjaak Vink is the co-founder and former CEO of myTomorrows, and is involved in patient advocate groups such as The Abigail Alliance in Washington DC and Chicago based Cures Within Reach. Sjaak also initiated the Global Manifesto for Entrepreneurial Social Impact Change which was signed in Amsterdam in 2011 by 600 successful young entrepreneurs from all over the world to change their business into Social Impact Businesses, the springboard for many startups across the world. He is the Founder and CEO of TheSocialMedwork.