Influencing health disparities in Spanish communities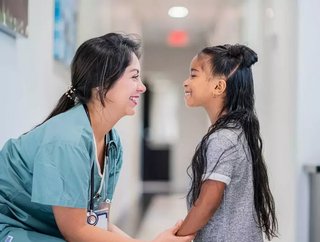 Alejandro Gutierrez, Team Lead at Activate Care, writes about overcoming the disparities that affect the Hispanic community with technology...
If Hispanics in the United States were a country, they would be the second-largest Spanish-speaking country in the world, and with $1.5 trillion in buying power, the 15th largest consumer economy in the world. According to the latest U.S. Census data, last year marked the first year that more than half of the nation's population under the age of 16 identified as a racial or ethnic minority. Among this group, Latino or Hispanic and Black residents together comprise nearly 40% of the population. 
The nation is diversifying faster than ever, and Latino and Hispanic communities are at the forefront. Yet we know that language barriers to accessing essential health and social services exist for all non-English speaking populations. Recently, a study of nearly 20,000 in-patient admissions revealed that in-patients that requested an interpreter were granted access to one only 4% of the time – and that is just for inpatient hospital care. Now imagine the situation for outpatient care and social services? As a nation and health care system, we must do better. 
These language barriers have a negative impact on the health and well-being of the Hispanic community. Hispanic women contract cervical cancer at twice the rate of white women. Hispanics are more likely to be diagnosed with diabetes and are twice as likely to die of the disease compared to non-Hispanic whites. The stats go on. The outcomes continue. Physicians are less likely to detect depression in Hispanics, and Hispanics are 50 percent less likely to receive mental health treatment or counseling. 
How can the healthcare system work to fix these issues? For starters, with the use of technology, healthcare providers can improve language equity. That will enable the Hispanic patient populations to become part of the majority receiving quality health and social services. 
As a mission-driven organization, Activate Care, a nationally recognized provider of community coordination and referral management technology designed to improve community health outcomes, has officially made their platform available in Spanish. Systems like Activate Care support care coordination and patient engagement, breaking down barriers to accessing essential services a patient may need. By offering a bi-lingual platform, both caretakers and patients with Spanish as their primary language can receive proper care. 
As a member of the Hispanic community and a current member of a company working to identify SDOH (Social Determinants of Health) in at-risk patients and provide proper care, I understand how complicated navigating healthcare systems can be for native Spanish speakers.
I chose to go into public health because of my experience working and living in St. Louis, Missouri. I worked for a nonprofit called Athletic Scholars Academy that ran school-based programs in under-resourced communities to promote healthy eating, physical activity, and academic achievement. For those four years of my life I listened to the everyday experiences of students, parents, teachers, administrators, and other school community members and learned more than I ever could in a classroom. 
I was regularly reminded that so many communities around the U.S. do not have access to resources nor opportunities for people to be mentally, physically, socially and economically healthy. I learned that these differences in health were actually avoidable and are rooted in injustices that disproportionately affect Black and Latino communities. Working to address these avoidable differences in health became my "why" in public health.
My father is Colombian but grew up in Spain, and my mother is Indian but grew up in Kenya. I am half Indian and half Colombian. My parents were first generation immigrants when they came to the United States as college students and have been here ever since. I am a first generation American but hearing from my parents and grandparents about the inequities in Kenya, Colombia and India, I could draw parallels to the inequities – avoidable distribution of resources and opportunities – that disproportionately affect Blacks and Latinos in America. 
This further reinforces why I wanted to get involved in Public Health. I continue to use the privilege I have been given from my grandparents and parents to do more to address health inequities in the U.S. One of the first things I am lucky to have is my ability to understand and speak Spanish, fluently. With that ability, I can help remove one of the biggest barriers Latinos face. Personally, I think speaking to Spanish speakers in their native language is the first step in showing Latinos that we, as in the healthcare industry, understand and care about them.  
As a millennial, I see the power that technology can provide in the public health space. We know that in the industry, issues are often embedded in the disconnections between healthcare and social services. Technology can offer a chance to connect these services across the continuum of care, and can provide a more efficient and secure way of sharing and communicating information across teams that are often disconnected from each other. 
Last week Alejandro Gutierrez and Katie Young hosted "Focus on #TechQuity: Influencing health literacy, equity and disparities with Spanish-speaking Communities", a webinar exploring technology's impact on the disparities that have been exacerbated by COVID-19 and civil unrest in the USA. Click here to watch
To register for the next webinar "Care Coordination in the Time of COVID-19: Doing the Job that Referrals Can't" on September 30, 2020 at 2 PM EST click here