Newsround up: healthcare inequality & aiding whistleblowers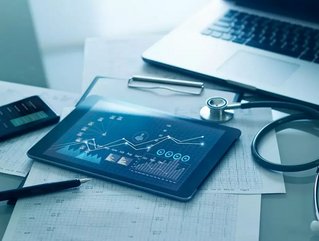 This week Healthcare Digital looked at the role of robotics in healthcare, how to stand by whistleblowers, solve health inequality & uphold security
Mini Kaur Mangat, Head of Patient Engagement at Connect Health, explains why discussions on healthcare inequality are rhetoric unless we create real change
"There are stark differences in health outcomes. Inequalities in power, money and resources, both at local and national levels, can make daily life much more challenging for many, and in turn this can make people more vulnerable to poorer health.
"The pandemic has shone a light on inequalities, highlighting an urgent need to strengthen action to prevent and manage ill health, particularly in ethnically diverse communities. Without fully understanding the experiences of those within these groups, however, there's a danger that discussions about such need is rhetoric only, that 'inequality' is just another healthcare buzzword and that the same conversations will still be ongoing in five years' time."
In the modern world, it remains even more critical for consumers to trust that the companies and government departments holding data have the owners best interests in mind and are protecting that data from those who would exploit it. In fact, research from Utimaco has shown that 63% of the UK public would use digital services to access healthcare when possible. However, only 46% consider the information they send to their providers to be secure.
That's why the team at Utimaco have explored this further, to really understand whether people actually trust the important digital services that they interact with.
BroadReach Group & Vantage Health Tech look at the economic & moral motivations behind health equity & how healthcare companies can create a plan of action
Jennifer Egbunike, Associate Professor (Health Policy and Organisational Studies) and Programme Lead, MSc Global Healthcare Management Programme at UCL Global Business School for Health, describes the discrimination at work BAME NHS doctors face and how the healthcare sector can treat whistleblowers better.
Here, Michelle Kearns, Head of IT, Boots Ireland, discusses the role of technology in the healthcare sector.
"In Ireland and other countries, there's a frequent shortage of hospital beds, putting demands on over-stretched clinicians. To resolve this, we need to harness technology and get patients out of hospitals and into their communities. If we integrate healthcare systems and share information, professionals can work more closely together, providing timely interventions," said Kearns.