JotForm launches mobile health app to collect patient data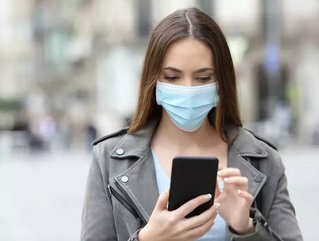 JotForm has launched a new mobile health app for health providers to collect and manage data from patients...
JotForm was founded in 2006 by Aytekin Tank to create an easy way for organisations to build online forms and collect information. 
The company has more than 9 million registered users, and Salesforce, PayPal, Slack and MailChimp are examples of firms that have integrated JotForm's form builder on their websites. 
Now they've launched a new mobile app aimed specifically at helping healthcare providers efficiently collect and manage health information. 
The app is fully customisable, and common use cases include scheduling COVID-19 screening and vaccination appointments, collecting patient data and bill payments, gathering electronic signatures, managing health records, and more.
"JotForm Health app was created to solve information collection inefficiencies in the COVID-19 pandemic and help frontline workers, healthcare providers, local governments, and more gather important data on- or offline from any device" CEO and founder Aytekin Tank says. 
The app particularly beneficial for efforts to tackle COVID, as it can help coordinate COVID tests, contact tracing, and record vaccine details. 
"Its main benefits include on- and offline data collection, it's HIPAA compliance, and has a kiosk mode with touchless functionality. It also features online payment collection, e-signature field, custom notifications, simple team collaboration with Assign Forms feature, and 100+ HIPAA-compliant apps (e.g., Google Drive and Dropbox)." 
"Digital tools like the JotForm Health app are vital in a global crisis. They provide a quick, secure, and affordable solution for transitioning from in-person to online operations. These tools will continue to be important in the future as more and more businesses operate online" Tank added.