Leading airlines roll out digital health passport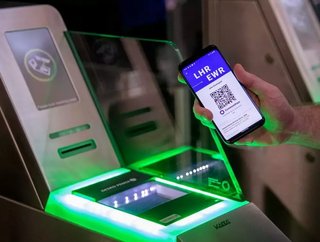 The Commonpass will record passengers' Covid tests result to enable easy travel...
Five leading airlines are rolling out digital health passports so that passengers with a recorded negative Covid-19 test can travel easily and avoid the need to quarantine. 
From December 15, people flying with JetBlue, Lufthansa, Swiss International Airlines, United Airlines, and Virgin Atlantic airlines can use the CommonPass to record their Covid status, using it as proof of their Covid status to show to airport staff. 
The CommonPass saves the user's test results onto their mobile device, along with any other health screening information mandated by the destination country. The pass then generates a QR code which can be printed or scanned by airline staff to confirm the passenger's health status. 
Swiss non-profit The Commons Project Foundation created the digital pass, with backing from the World Economic Forum. This week the two organisations joined forces with Airport Council International (ACI) World, who represent almost 2,000 airports worldwide, along with the five participating airlines. 
The CommonPass was first trialled in October on Cathay Pacific Airways and United Airlines flights between Hong Kong, Singapore, London, and New York.  
The pass isn't mandatory for travelling, but is the first standardised format for Covid test results to be used this way. It is hoped it will be widely adopted by the public to make travelling easier. 
"The recent digital 'health pass' trials, such as CommonPass, are presenting a strong case for using digital technology to deliver harmonised standards in the validation and verification of accredited passenger health data," said a statement from airline alliances, whose 58 member airlines represent over 60 per cent of world airline capacity.
"As the world works to overcome the pandemic, all countries face the challenge of how to reopen borders for travel and commerce while protecting their populations' health," ACI World Director General Luis Felipe de Oliveira said. "Key to this will be a globally-harmonised approach underpinned by cooperation and consistency between all players in the aviation industry."
"The CommonTrust Network and CommonPass will help to foster this consistent approach, especially as it will include more than just the aviation industry."