Lyft launches its own non-emergency transportation service, set to rival UberHealth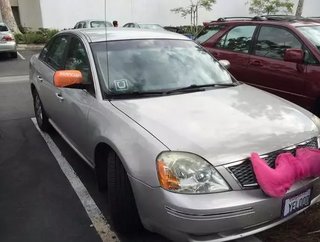 Upon the announcement of Uber's healthcare transportation service, UberHealth, Lyft has now revealed that it is set to launch its own non-emergency tr...
Upon the announcement of Uber's healthcare transportation service, UberHealth, Lyft has now revealed that it is set to launch its own non-emergency transportation service.
Although Uber has undergone a number of bad management, sexism and a recent lawsuit surrounding its lack of wheelchair accessible vehicles, ride sharing company Lyft has been quietly cementing its grip on the transportation market, alongside global competitors such as Grab and GO-JEK.
The collaboration with health-IT solutions provider Allscripts will add to Lyft's work within the healthcare space, which has been underway since 2016. By working with a number of healthcare providers, insurers and professionals within all areas of the healthcare ecosystem, its mission is to break down barriers and close the transportation gap by up to 50% by 2020.  
In a blog, Chief Business Officer David Baga has explained: "We've built specialised tools tailored to the industry that have allowed our partners to schedule and manage thousands of rides each day. So instead of filling rooms with people and cell phones, healthcare organisations nationwide are using our solutions to quickly and conveniently arrange thousands of rides per day"
"We've partnered with the top five health systems in the US., and nine of the ten largest. We work with the top ten health brokers that manage non-emergency medical transportation (NEMT). Our partners include some of the biggest players in healthcare, like Blue Cross Blue Shield, LogistiCare, and now Allscripts."
Its partnership with Allscripts will enable Lyft to incorporate non-emergency transportation directly into the physician's workflow. Through leveraging Lyft's proprietary application programming interface (API) and Allscripts Open platform, the companies plan to integrate this functionality, into Allscripts Sunrise electronic health record (EHR), to enable clinicians to order the Lyft service for patients.
See also
The service will appeal to those with frequent medical appointments, those with disabilities, and of course, those who wish to utilise a service which is tailored specifically for the healthcare sector and partnered with a renowned healthcare company.
"It's very much the next extension of our entrance into health care," Lyft's Chief Business Officer David Baga informed CNBC. "We very much believe it's going to take a collaborative effort, and we think that this kind of technology integration is going to be a critical path for being successful in terms of breaking down those barriers for access to transportation for the patient community."
Today, 3.6mn Americans have transportation issues that prevent them from getting to or from a doctor's appointment, and 25% of lower-income patients have missed or rescheduled appointments due to lack of transportation. Lyft will therefore seek to reduce this through its partnership with Allscripts, remove such barriers and improve access to vital healthcare services.
Allscripts Sunrise EHR offers an intelligent, comprehensive suite of solutions for large, multi-specialty institutions. Built on an Open platform with advanced clinical decision support, it provides immediate analysis and insights across inpatient, ambulatory, emergency and other high-acuity care settings.
The partnership will see Allscripts integrate Sunrise EHR with Lyft's Concierge API. This will give healthcare providers greater visibility of whether a patient will attend the appointment scheduled and deliver real-time insights within patient pickup, ETA and arrival for providers and other members of the care team.  This will reduce healthcare costs of missed appointments and ensure the delivery of improved patient care.
"Health IT should always put the patient first and this partnership is representative of Allscripts commitment to connecting communities and helping providers deliver services their patients need," commented Paul Black, Allscripts Chief Executive Officer.
"Our Open platform and vision for true interoperability enables us to work with a range of partners to deliver innovative solutions in all areas of care, and we feel it's our responsibility to provide tools to help consumers access care."
Edited to reflect Lyft's ongoing work within the healthcare space since 2016