Mastercard and b.well launch new digital ID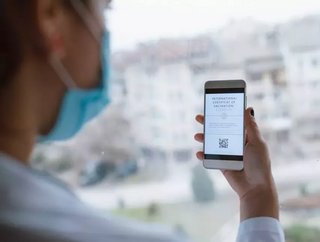 Mastercard and b.well partner to launch a new digital ID, giving users control over their healthcare data...
Mastercard has partnered with digital healthcare platform b.well Connected Health to provide users with a new way to prove their identity when accessing healthcare services. 
The b.well platform brings together patient data across providers, insurers, pharmacies, and a patient's own apps and devices, so people can share their information, manage their medications, understand their costs, and receive personalised health insights and alerts. With the introduction of Mastercard's ID Verification service, b.well users will be able to securely verify their identity in real time via their mobile phones. 
This replaces traditional processes with physical documents like a driver's license. Mastercard's ID Verification service uses a combination of government ID document scanning, facial biometrics with liveness detection, and mobile phone intelligence to deliver high success rates for automated user verification.
ThedaCare, a 7-hospital health system in Wisconsin, has become the first health provider to make b.well available to its users, under the name "Ripple". 
The partnership between Mastercard and b.well actually began in 2017, when b.well was selected to join Mastercard's entrepreneurial incubator 'Start Path'. Mastercard's SVP for Digital Identity, Sarah Clark, explains why they've launched this initiative now: "With digital access to healthcare now considered essential following the disruption of 2020, ensuring safety and security for patients when it comes to accessing and sharing personal health data is a clear priority not just for the healthcare industry, but for our society-at-large. 
"The technology already in place with b.well and Thedacare gives patients a world-class system for managing their healthcare information. The addition of the extra security, convenience and peace of mind from the Mastercard ID Verification process provides the experience and trust they deserve in this new digital age" she says. 
Mastercard's digital ID verification goes beyond existing digital tools using passwords and codes that Clark says are now outdated. "We've already seen large-scale data breaches compromising the static identifiers and passwords of millions of citizens. One of the best ways to address this range of authentication-related risks is by implementing password-less authentication which can be achieved through the use of smart biometrics. 
"Mastercard's ID Verification service has been created to meet the twin objectives of providing a smooth customer experience while meeting the highest standards (such as NIST Identity Assurance Level 2 IAL2) for online identity proofing and authentication. This focus on experience, backed up by robust security design that protects data shared across multiple entities and locations, means it's flexible enough to meet the needs of a complex healthcare system" she adds. 
Looking ahead, Clark sees the digital ID being deployed in other spaces. "ID Verification is part of a much bigger picture – it serves as the basis for a new system of organising and protecting patient or customer data based on identity that can help transform the way an organisation works. It leads on to bigger and better things – for those in healthcare and other industries.
"In the past year, Mastercard has expanded tests of its digital identity service, which is based on a decentralised approach, with users in control of their data. While in the case of b.well we're helping verify patients so they can have trusted and secure access to and control over their healthcare data, it also provides the basis for integrating other data flows such as income verification and other financial information. It can mean greater convenience in enrolling on insurance plans, easier claiming procedures, more efficient and reliable transfer of medical records to other providers and reduce medical fraud by protecting patient data" Clark says. 
"Ultimately, it can lead to an organisation becoming part of a globally interoperable ecosystem where a person's reusable digital identity can be utilised for health, finance or any other service with the user choosing on a case by case basis what data to share of their identity with which organisation."