New trans and queer digital healthcare platform launches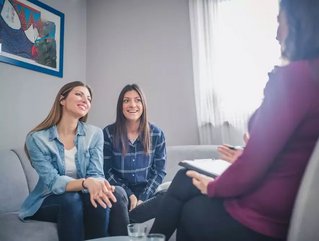 Folx will provide care from a network of specialist trans and queer clinicians...
A new digital healthcare platform for trans and queer people has launched in the US. 
Folx Health combines access to a specialist network of queer and trans clinicians, with the aim of addressing the barriers to healthcare these communities experience. 
The startup provides gender-affirming hormone therapy, sexual health and family creation services. Other services include erectile dysfunction treatment, PrEP, and STI testing. By focusing on these areas, Folx say they are concentrating on the reasons why people seek care: health, safety, happiness, pleasure, family and identity. 
Numerous studies have uncovered the difficulties queer and trans people face when accessing healthcare. The biggest barrier reported by transgender people is a lack of providers who are sufficiently knowledgeable on the topic. Fear of discrimination is another big issue, with research pointing to almost a quarter of trans people avoiding healthcare as a result. 
Other problems include a lack of cultural competence by providers, and financial barriers - transgender people experience higher levels of unemployment and poverty therefore making their access to health insurance more challenging. 
Folx have stated they won't generally accept health insurance, instead aiming to keep prices affordable, with plans starting from $59 a month. 
The concept is the brainchild of A.G. Breitenstein, who previously co-founded Humedica, a clinical intelligence company providing cloud-based business solutions to the health care industry. 
To date the startup has a network of 12 clinicians. Services currently operate in six US states, but is expected to launch nationwide by January.