Parachute Health raises a further $9.5mn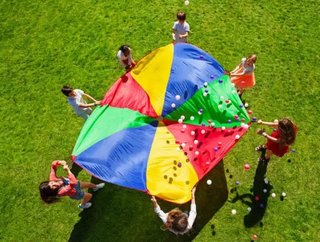 Leveraging sophisticated machine learning technology to replace the antiquated process for prescribing orders for Durable Medical Equipment (DME) via fa...
Leveraging sophisticated machine learning technology to replace the antiquated process for prescribing orders for Durable Medical Equipment (DME) via fax and paper records, leading health-technology start-up Parachute Health has announced its recent $9.5mn extra in funding, which will enable the business to expand its ePrescribing platform into key markets across the US.
Parachute aims to Improve patient care and reduce costs for payors, providers, and suppliers by dramatically reducing order errors, insurance claim denials and time spent ordering equipment by providing a seamless, all-digital solution, ordering critical medical equipment and services patients need after discharge from hospital - such as oxygen tanks, wheelchairs and medical supplies.
Despite a shift to electronic medical records (EMRs) and years of digital innovation across industries, ordering critical medical supplies for patients still requires fax machines and paper records. More than 80% of fax orders are initially declined due to easily-avoided clerical errors and without electronic delivery confirmation, over 15% of orders are never delivered to patients.
By transforming this outdated legacy process, Parachute has eliminated the need for fax machines, vastly improved patient care, providing significant savings and reduced Medicare fraud and waste related to medical equipment orders.
By fully integrating into most popular EMR systems, such as Epic, Parachute delivers an intuitive, user-friendly solution for medical staff. Its technology is already being used by leading healthcare facilities across the US, including the Hospital for Special Surgery, Visiting Nurse Service of New York and Stanford Hospital, amongst others.
See also
"We are incredibly encouraged by the tremendous interest we've seen so far from healthcare facilities and suppliers across the country," commented Parachute CEO and founder David Gelbard.
"Parachute's goal is to solve the flaws of the post-acute care industry and to help people who depend on essential at-home equipment and services to live independent and happy lives."
"Insight saw Parachute's ability to tap into an area in healthcare where technology was lacking and not only innovate, but also create real change," said Peter Segall, Managing Director at Insight Venture Partners.
"Investing in healthcare companies that radically improve the system can mean a better quality of life for people."
The new funding round was led by Harley Miller and Dan Ahrens of Insight Venture Partners and includes investments from GNYHA Ventures, the business arm of the Greater New York Hospital Association and Anthony Welters, formerly of UnitedHealth Group. Parachute previously raised $5.5mn million in funding from investors.
In addition, Parachute is also appointing several new members to the company's Board of Directors, including Anthony Welters (Former EVP, United Health Group), Lee Perlman (President, GNYHA Ventures) and Peter Segall (Managing Director, Insight Venture Partners). Fred Browne, the former President of McKesson Extended Care, also serves as an advisor to the company.