People moves: Babylon, Eden Health, Lumeto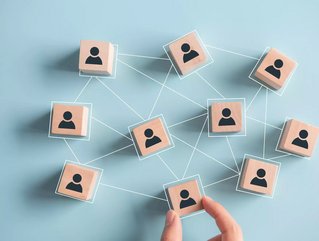 We round up the latest movements in health tech
Babylon hires new Global Chief Medical Officer
Healthcare provider Babylon has appointed Darshak Sanghavi, MD as the company's new Global Chief Medical Officer. Sanghavi joins Babylon's C-suite team from UnitedHealthcare, the largest commercial Medicare programme in the United States.
Sanghavi will spearhead Babylon's expansion in the US, leading a team of hundreds of in-house global providers alongside thousands more clinical partners around the world who use the platform to care for patients.
"High quality, affordable, and accessible health care should be available to everyone in the world," Sanghavi said. "Babylon's technology and clinical expertise is ideally poised to bring preventive and chronic healthcare to the palm of one's hand no matter where they live. 
"Babylon's intense focus on care quality, supported by engaging, continuously improving technology, can help people all over the world live healthier and happier lives. I am thrilled to join a team working tirelessly to bring best-in-class digital health equitably and responsibly to all who could benefit."
Eden Health appoints Director of Physical Therapy
American direct-to-employer healthcare provider Eden Health has incorporated physical therapy as part of its collaborative primary care services, and hired Dr. Kevin Kenefick as Director of Physical Therapy. 
Eden Health combines telehealth, in-person primary care, behavioural health, insurance navigation, and now physical therapy. Members will now be able to receive physical therapy within 48 hours either in-person or via virtual referral from their primary care provider or direct access by messaging an Eden Health Care Team member to arrange an appointment. 
Dr. Kenefick is a licensed Doctor of Physical Therapy in New York and New Jersey,  a certified manual therapist (CMPT) and is part of the top 1% of physical therapists who is a Fellow-in-Training at NAIOMT. Prior to joining Eden Health, he was a Clinical Director at Professional Physical Therapy.
"I'm honoured to help create an elite physical therapy team that is integrated into the primary care for Eden Health patients," he said. "Combining the best of both in-person and virtual healthcare experiences is what not only makes Eden special, but makes Eden's PT offering unique." 
Lumeto appoints new advisory member 
Toronto-based immersive learning company Lumeto has appointed Dr. Fahad Alam to its learning advisory board (LAB).
Dr. Fahad Alam will lend his expertise to Lumeto's product team ensuring that the  immersive and interactive ICU environment replicates true-to-life training scenarios doctors and nurses experience in the hospital.
Dr. Alam is a medical education researcher and staff anesthesiologist, and he joins as a subject matter expert on Lumeto's previously announced partnership with The American College of Chest Physicians (CHEST). 
Lumeto's LAB is comprised of experts in the fields of cognitive science, learning science and simulation training from leading institutions such as the Michener Institute, Sunnybrook Hospital and McGill University. 
Icario names new chief technology officer
Icario, a next gen healthcare technology company, has appointed digital transformation leader Craig Wigginton as Chief Technology Officer. With more than two decades in technology leadership roles, Wigginton will use his experience in innovation and technology operations to help Icario's clients achieve their digital transformation and consumer engagement strategies across the full spectrum of healthcare.
Wigginton joins Icario from Altruista Health, where he served as CTO, working closely with health plans across the United States and leading a global team of more than 400 product, technology, and implementation professionals. He will lead Icario's charge to become an API-first business helping Medicaid, Exchange, and Medicare Advantage plans to create improved experiences for members while creating better outcomes at a lower cost.
"The future of digital care management is a passion of mine, and Icario is perfectly positioned to leverage the power of data and machine learning to help improve the quality of care and the quality of lives," he said. "Integrating consumer-friendly technology into clinical and health plan settings is extremely powerful, but it's something that many payers need help with, and I am looking forward to doing just that."