Radware survey finds significant numbers of data breaches in 2017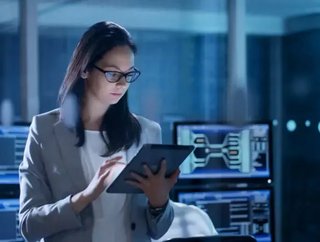 Radware, a leading provider of cyber security and application delivery solutions, has released a new study today titled Radware Research: Web Applicatio...
Radware, a leading provider of cyber security and application delivery solutions, has released a new study today titled Radware Research: Web Application Security in a Digitally Connected World. The report identifies how organisations, from retail, finance and healthcare protect their web applications, buyt has identified a number of gaps in security processes.
The healthcare sector, from insurance companies and acute healthcare facilities, to pharmaceutical businesses are all impacted by bot-driven web traffic, affecting application security. In fact, the study has indicated that across the three industries, bots conduct more than half (52%) of all Internet traffic flow. For some organisations, bots represent more than 75% of their total traffic. This is a significant finding considering one-in-three (33%) organisations cannot distinguish between 'good' bots and 'bad' ones. 
The report also found that nearly half (45%) of respondents had experienced a data breach in the last year. What's more, companies often leave sensitive data under-protected, or at risk of having encrypted traffic breached. In fact, 52% do not inspect the traffic that they transfer to-and-from APIs, and 56% do not have the ability to track data once it leaves the company. Healthcare organisations are particularly unlikely to monitor the Darknet for stolen data, with 37% saying they did so, compared to 56% in financial services, and 48% in retail.
However, any organisation that collects information on European citizens will soon be required to meet the strict data privacy laws imposed by General Data Protection Regulations (GDPR).  These regulations take effect in May 2018.
Related stories
However, with less than a year until the due date, 68% of organisations are not confident in their organisation's ability to rapidly adopt security patches and updates without compromising operations. Although healthcare providers have placed significant investment in medical equipment, they are often supported by old, outdated systems which run on Windows XP, according to the study.
Patching systems remains a critical element to an organisation's security and its ability to mitigate today's leading threats. Over 60% of healthcare respondents have highlighted little or no confidence .
"It's alarming that executives at organisations with sensitive data from millions of consumers collectively don't feel confident in their security," commented Carl Herberger, Vice President of Security Solutions at Radware. "Until companies get a handle on where their vulnerabilities are and take steps to protect them, major attacks and data breaches will continue to make headlines."
Just 27% of healthcare respondents have voiced confidence that they could safeguard patients' medical records in the study, even though nearly 80% are required to comply with government regulations.
The survey, conducted by Ponemon Research on behalf of Radware, included responses from more than 600 Chief Information Security Officers and other security leaders across retail, healthcare, and financial services in six continents. Over 200 healthcare security executives undertook the study, and have strongly stated that the sector is behind.