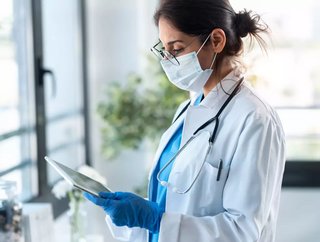 We take a look at the rise of healthcare startup Huma Therapeutics 
Healthcare technology company Huma Therapeutics recently announced it had raised $130 million in funding, which it will use to run the largest ever decentralised clinical trials in the world. We take a look how this British startup has risen over the years. 
Huma was founded in 2011 under the name Medopad, with the initial aim of creating a range of integrated iPad apps that would enable doctors to have easy access to data regardless of where they are in the hospital building. 
This system links every device that generates data to a central platform that also collects patient data, including from medical records and MRI scans. Medopad's apps help doctors use this data in multiple ways, from writing notes using voice recognition to reading an X-ray on an iPad while on the move. 
Mobile app innovation
The organisation's first major milestone came in 2013, when it became the first mobile health provider to receive CE certification enabling its solutions to be commercialised in Europe. 
Two years later Medopad launched an app specifically designed for the Apple watch, for patients receiving chemotherapy. It was the first app of its kind, providing users with medication reminders, and sharing data with clinicians such as side effects to drugs. 
Other innovations have included developing an app to help patients recover from leg ulcers by tracking progress and treatments, and a mobile solution for kidney patients. 
Meanwhile Medopad was expanding; in 2018 it signed 15 separate trade deals in China, including one with Tencent Holdings to develop artificial intelligence for research and clinical decision making, particularly to diagnose Parkinson's Disease. 
The hospital at home
The company then set its sights on the US and acquired Sherbit, an AI health startup based in Silicon Valley. 
In 2020, Medopad changed its name to Huma and acquired two UK artificial intelligence and wearable technology businesses: BioBeats and TLT. 
When the COVID-19 pandemic began, Huma partnered with the UK's NHSX to provide remote monitoring for patients at home. To date there are four separate national deals for its '"hospital at home" digital wards: in Germany, England, Wales and UAE.
Co-created with clinicians, the platform has helped to double clinical capacity and reduce hospital readmissions by over a third. The service is supporting governments' pandemic responses on a not-for-profit basis.  
Transforming healthcare
The technology powering the hospital at home wards is also deployed by research in the US and across Europe, including decentralised clinical trials on illnesses ranging from diabetes to COVID-19. Huma's latest round of funding, led Leaps by Bayer and Hitachi Ventures, will expand this work, supporting the pharmaceutical and research industries to create some of the world's largest decentralised trials, combining predictive algorithms, digital biomarkers and real-world data. There are also plans to grow Huma's digital platform in the US, Asia and the Middle East. 
Backed by the UK Government, Huma was recently chosen as one of the UK's leading health technology companies, as part of the Government's Department for International Trade (DIT) 'First 100'. It was also was named Europe's fastest growing healthcare company by the Financial Times, and listed among the Top 25 fastest growing companies across all sectors. 
Commenting on the company's future, Dan Vahdat, Founder and CEO, said: "This is a pivotal moment in Huma's development. We have exceptional partners and strategic investors who will support us in our mission to help people worldwide live longer and fuller lives. 
"We're already demonstrating how "hospital at home" can transform healthcare, and how decentralised clinical trials can advance research in ways that weren't imaginable even one year ago. Now we want to accelerate the pace of change and continue to innovate for better care and research worldwide.''