SafeFun: the social digital health passport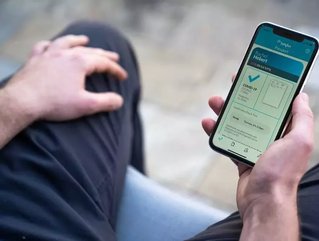 The SafeFun app allows people to share their COVID-19 results with friends and family...
Carson Hager, the President of SafeFun, spent the best part of 2020 developing the new consumer-facing app that enables people to share COVID-19 test results and vaccination status with friends and family. 
SafeFun is a free digital health passport that allows users to voluntarily and easily share records with everyone from friends and family to employers and public venues. The community-focused digital document wallet combines industry expertise with technology and data science, for people around the user to feel comfortable knowing they have either undergone a recent negative test or received an approved vaccination.
"We originally created SafeFun to help people get comfortable going out again" Hager says. "Our thinking was that if people knew everyone in a space had a recent, verifiable, negative test or vaccination, they would we more comfortable going out to eat, going to a bar, going to the gym, going on dates, etc. 
"Being in the nightlife business, giving people additional comfort backed by science could mean life or death for us and others in our industry. We felt we had no choice but to build it so we literally worked around the clock for months to make it happen. When people started to use it, the feedback we go most often was that they also wanted to use it with friends and family so we added the ability to share your status with people you know." 
The platform has "follower" and "following" categories, similar to those on social media channels. Once downloaded, users can search contacts and request friends who then have the option of approving requests so they can monitor and determine who they're comfortable gathering with in their vetted social network.
 The app not only offers on-demand access to records anywhere in the world at any time, but it also provides visual cues to help users immediately identify when they – and the people in their sharing network – are up to date on tests and vaccinations.
All the data is encrypted end-to-end and never viewed by a human unless a user requests support on a result or vaccination record. And while users can grant access to their passport information to other users, they can't give the actual test result or vaccination documents as those could include other sensitive information.
Hager explains that they made a decision to not use AI to analyse uploaded documents. "We chose to not use AI to make it more difficult for fraudsters to slip through" he says. "Although using AI likely would have made the job of supporting hundreds (if not thousands) of testing centres easier, we decided to instead create a system that relies upon strict rules within each PDF format to help prevent fraud." 
The platform runs on Microsoft Azure cloud, and is available for Android and iOS. It's currently in use in all 50 states of the US as well as in Canada, parts of Latin America and the UK. "Our goal is to help people everywhere get back to living" Hager says, "get back to family, friends, dating, concerts, sports, travel, and nights out on the town. 
"Our architecture allows us to support the widest range of testing facilities and vaccination centers providing people nearly everywhere a dramatic increase in comfort in getting back out there."