Simply Business researches Covid-19 effects on mental health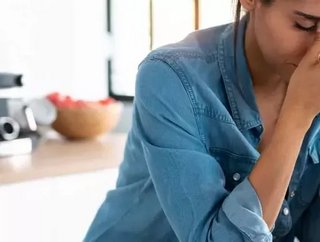 Healthcare Global takes a look at research carried out by Simply Business on the effects Covid-19 has had on SME owners' mental health
The year that will be known for the Covid-19 pandemic has brought significant unrest to small business owners. With around six million small to medium enterprises (SME) in the UK which account for 33% of employment and 21% of economic turnover, small businesses are vital to the much needed 'bounce back' of the UK economy.
, an insurance provider with over 800,000 customers, has carried out a on small business owners and their mental health as a result of the Covid-19 pandemic. The statistics provided are based on 765 SME owners from across the UK, released to mark the UK's Mental Health Awareness Week.
Four in five small business owners said Covid-19 had a negative impact on their mental health, of which a quarter say their mental health is in a 'bad' place.
Over the last 12 months, 62% of respondents have been impacted by stress, 55% have felt anxious, and 30% of respondents experienced depression.
Small business owners are taking up gardening, exercise and spending more time in nature to support their wellbeing.
39% of SME owners are optimistic for the future of their business.
Causes of Poor Mental Health
As mental health is becoming more prominent in healthcare discussions, there is still a significant number of people who are reluctant to discuss the subject. For the self-employed, and small business owners, this can directly affect their work and willingness to maintain their business. 
21% of self-employed people continued to work during Covid-19 while the rest were restricted to working from home or not working at all. The study by Simply Business shows that 33% of small businesses had to close at some point within the past 12 months, and 44% worked at a reduced capacity.
As a small business owner, this can impose significant levels of financial worry, and we can assume this was even more stressful for those who did not qualify for government support during the pandemic. The study shows that two in three respondents found that financial concerns negatively affected their mental health. 
In an effort to better manage mental health issues, Simply Business is providing support tailored toward self-employed workers. Alan Thomas, UK CEO,  explains: "financial worries, dealing with stress, anxiety, and lack of sleep are just some of the challenges small business owners have faced. That's why – in addition to shining a light on the emerging wellbeing crisis among the small business community – we've partnered with a range of experts to offer free wellbeing tips and resources tailored to the self-employed."
Loneliness was also noticeable among SME owners. Although this is not exclusive to the pandemic, managing mental wellbeing has been more difficult for many who rely on human interaction. Many small businesses thrive on their relationships with customers and with many non-essential shops closed, almost a third said they felt demotivated to continue managing their business and around 18% have fallen out of love with their business or the industry all together.
Improve Mental Wellbeing
Now more than ever, individuals are doing more to maintain a better lifestyle, resulting in better mental health. The report says: "Two in three (67%) people are spending more time outside and in nature where possible, while a further 64% are exercising more frequently and dedicating more time to connecting with friends and family (also 64%)."
"At Simply Business, we feel compelled to highlight this issue and provide practical support where we can. Insuring over 800,000 small business owners and landlords helps us understand the specific challenges being faced by the self-employed, and the reasons behind this concerning data," Thomas said.
More information on how you can support your workforce, colleagues, family and friends can be found at .