Terveystalo is set to enter the Helsinki Stock Exchange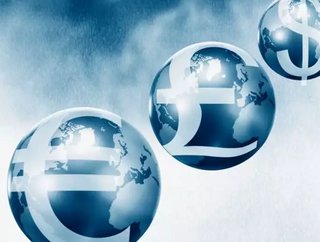 Terveystalo is currently planning its initial public offering (IPO) and will be listing its shares on the Helsinki Stock Exchange. Covering all the cit...
Terveystalo is currently planning its initial public offering (IPO) and will be listing its shares on the Helsinki Stock Exchange.
Covering all the cities in Finland, Finland's Terveystalo aims to further strive for high-quality patient services and digital innovation in order to guarantee long-term growth.
Its revenue increased by €62.9 million (22.4%) from €281.3 million in the six months ended June 30, 2016 to €344.2 million in the six months ended at the end of June this year.
The company has acquired a number of healthcare companies, such as Diacor, and became the sole owner of private equity investor, EQT.  
News of Terveystalo's IPO will attract potential business partners and financial investors, with the aim to raise a further €100 million in order to drive its growth strategy. Current institutional investors are set to become anchor investors in Terveystalo's IPO. These are Rettig Group, Hartwell Capital, Varma Mutual Pension Insurance Company and Mutual Insurance Company Elo.
Related stories
Terveystalo works to deliver primary and outpatient secondary healthcare services to corporate, private and public-sector customers. Its service offering includes general practice and specialist medical care, diagnostic services, outpatient surgery, dental services and other adjacent services, which together comprise its integrated healthcare care chain. The company also offers a suite of digital healthcare services.
The IPO and listing will enable the selling shareholders to partially monetise their holding, and allow for a liquid market for their shares going forward. The IPO is expected to consist of both a share sale by certain existing shareholders and a new share issue by the company.
Yrjö Närhinen, CEO of Terveystalo has said: "There is an increased demand for healthcare services and Finland has a large, attractive and growing healthcare market. Terveystalo has developed a strong customer-centric business model that helps us to capture this growth and create long-term shareholder value.
The Social and Healthcare reform is critical for Finland, and in order to meet the goals (cost efficiency, availability and freedom of choice) we need both public and private resources. Terveystalo wants to further develop the Finnish healthcare system and services for the society. The contemplated IPO would broaden our ownership base and enable us to pursue these growth opportunities."