Text message payments for medication are on the rise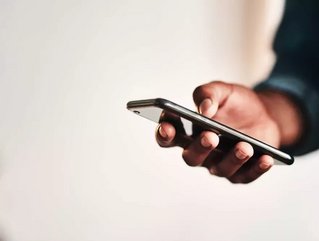 Company reports increase in text payments and the best time to send out a text invoice...
Payment by text message is on the rise among pharmacy customers, new research by US software company Everyware has found. 
Everyware, who provide contactless payment systems to a wide variety of industries, report that more retail pharmacies are incorporating text-based messaging and invoicing solutions to meet customer demand and ease the burden on pharmacy staff. In the past three months the company has started working with more than 30 new accounts. 
Since the COVID-19 pandemic began, Everyware's pharmacy clients reported an increase of between 40% to 60% in the number of pharmacy payments made via text message invoice links, and the figure has been steadily rising each month this year. 
The adoption of their Pay by Text feature is unsurprising given the restrictions on face-to-face interactions and demand for contactless payments, but it implies a rise in consumers' confidence in text-based services, as well as an improvement in the payment system. It doesn't require a download or visiting an additional online portal, and customers are assured their data is safe as it is HIPAA secure and PCI certified. 
Automated messages can also be set up to notify patients of repeat prescriptions and information on their medication, so customers are less reliant on speaking to their pharmacist. Within the first week of launching this feature one particular pharmacy client saw 80% of its customers successully pay by text message invoice links. Customers who chose not to pay by text still engaged with the pharmacy via text, replying to messages or asking questions about cost or insurance. 
The company tracks its link clicks and payments completed by text to determine the platform's effectiveness - they found that invoice links texted to pharmacy customers were clicked on and used to make payments between 60-78% of the time among their customers.  
Analysing this activity has enabled the company to develop a set of best practices, such as the best time to send out a Pay by Text link being 2pm on weekdays, which gives the highest click and pay rate. 
"Seeing the uptick in pharmacy adoption of Everyware services means they're seeing the added value of Pay by Text and two-way messaging" Everyware Founder and CEO Larry Talley said. "Our pharmacy clients are now ahead of the contactless technology curve and we're proud to have helped them get there."