Top five disruptive healthcare companies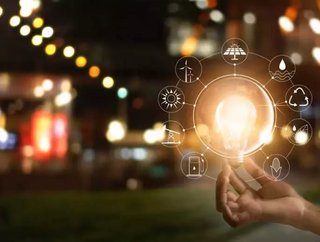 CNBC has recently compiled the top 50 disruptive companies. With such an array of industries, we take a look at the top five healthcare start-ups and bu...
CNBC has recently compiled the top 50 disruptive companies. With such an array of industries, we take a look at the top five healthcare start-ups and businesses which made the cut.
5. Veritas Genetics
Entering 30th place, Veritas Genetics has sought to empower consumers by providing genome sequencing. Consumers are increasingly looking at ways to better manage their healthcare, and what better way than to understand than by looking at your own DNA.
Established in 2014, the company has secured $45mn in funding, where its leading product, myGenome, enables a user to screen for over a thousand clinical conditions which could impact their health, from diabetes and cancer, to neurological disorders and depression.
Launched by George Church, a leading pioneer in the Human Genome Project, the company is set to go from strength to strength, with influential investors, such as Lilly Asia Ventures and Philab Holdings set to take the company to the next level.
4. Ginkgo Bioworks
Rising up the ladder to secure 21st position on CNBC's list, Boston-based start-up Ginkgo Bioworks has raised $429mn, with a valuation of $1.4bn.
Renowned for designing and printing DNA through synthetic biology, the company has been founded by a number of MIT scientists, supporting growing markets such as pharmaceuticals and the agricultural sector.
Backed by a multitude of investors, as well as technology mogul Bill Gates, its recent $100mn collaboration with healthcare giant, Bayer, has piqued the interest of investors, particularly surrounding its project to produce a new nitrogen fertiliser under its new joint venture, Joyn Bio.
"We're learning how to rewrite the code of life," commented Frances Arnold, a professor of chemical engineering, bioengineering, and biochemistry at the California Institute of Technology. "We're seeing a move toward making things that either chemistry cannot make or can't make efficiently but biology does."
"DNA is code, and you can read and write it in these factories and test how it works. You're going to go to your computer, specify the exact sequence you want, print it, put the DNA into a tube or into an organism and test how it works," added CEO Jason Kelly.
3. Progyny
Gaining 15th position, fertility company, Progyny has raised nearly $100mn in funding and is now valued at $123.1mn.
Launched in 2015, the cmpaby seeks to help first-time parents to conceive, and partners with self-insured companies to support women to finance the cost of various fertility treatments. The company is undergoing exponential growth and has also recently launched a new pharmacy division to support those who need medication to be delivered quickly and efficiently.
See also
Upon the release of CNBC's assessment, David Schlanger, CEO of Progyny said: "We are incredibly honoured to be listed for a second year in row. We are growing rapidly as leading employers continue to recognise how they can support their workforces with our innovative fertility benefits solution."
2. Oscar Health
Inspired to overhaul a fragmented US healthcare system, Mario Schlosser, Joshua Kushner and Kevin Nazemi (no longer with the company) looked at new ways to empower consumers by harnessing data science and technology to deliver exceptional patient care.
Launched in 2012, Oscar Health has raised $165mn this year, which will support its expansion efforts. Overall, it has raised $903.9mn in funding, and has gained a valuation of $3.2bn.
Gaining over $300mn in gross revenues in Q1, the company continues to look at the shift towards partnering health insurers and organisations, in order to provide a complete picture of the healthcare needs of consumers.
Enrolling over 250,000 members in 2018 alone under the Affordable Care Act, the company has projected up to $1bn in gross premium revenue in its bid to drive cost-effective, quality healthcare for consumers.
Partnering with healthcare organisations, such as the Cleveland Clinic, Humana, and AXA, has enabled the company to grow rapidly, where the company aims to expand at a rate of five cities each year, whilst exploring further markets.  
Additionally, Oscar Health has also recently launched Oscar for Business, and over 40% of its users regularly take advantage of its mobile app in order to speak with a medical professional.
1. 23andMe
With $490.7mn in funding, 23andMe has secured the top spot for the most disruptive healthcare company. Reaching number 7, it is valued at $1.8bn, and much like Veritas Genetics, seeks to provide consumers with detailed information in how to better manage their health through analysing user genetics.
Amassing over five million customers globally, over 70% have stated that they remain willing to share results to accelerate the pace of research to develop cures within a number of diseases.
23andMe's mission to help people access, understand and benefit form the human genome, has enabled it to harness data to revolutionise healthcare and prevent disease.
"Founder Anne Wojcicki  has done the hardest part by pioneering the consumer genetic space pretty much alone," explained Mirza Cifric, co-founder and CEO of Veritas Genetics.
"Now there is an entire new wave of companies, including us, bringing the next generation forward.