UK vaccine rollout begins and Well.Me tracker launches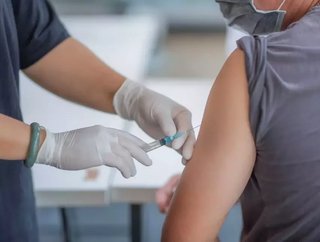 As first vaccines are given, a workplace tool to track takeup launches...
The UK has become the first country to roll out a Covid-19 vaccine. The Pfizer and BioNTech vaccine is being offered in around 70 hospitals to healthcare workers at high risk of contracting the virus, people who work in care homes, and people over the age of 80. 
The British Government has placed orders for 40 million doses of the vaccine in total, enough for 20 million as two separate doses are needed. While most won't arrive until 2021, it is hoped a further four million doses will be available before the year ends, which will be offered to the most vulnerable groups of people first. 
In the meantime, the Government has urged people to continue following guidelines to reduce the risk of infection, including social distancing and frequent handwashing. In its Covid-19 Winter Plan, the Prime Minister writes that vaccines will be dispensed as quickly as possible, but as this will take time other tools like rapid turnaround tests will be deployed, particularly to identify and isolate people who do not have symptoms but are unintentionally spreading the virus. 
The tests are being given to frontline staff in healthcare, social care and other high risk settings, as well as schools and universities so they can remain open. Covid tests can also be purchased and paid for privately. 
Some employers are using digital healthcare tools that can track symptoms to identify potential transmissions. Siemens, National Grid, the Department of Health and the BBC are using Well.Me, a digital health monitoring company that has just launched a new system specifically to track vaccine rollout. 
This will provide companies with a database of employees that have received the vaccine, which could enable a digital Covid "freedom pass" for staff. Well.Me says this is the first solution capable of offering workplaces the opportunity to implement a vaccine monitoring system.