10 steps to a better hospital opening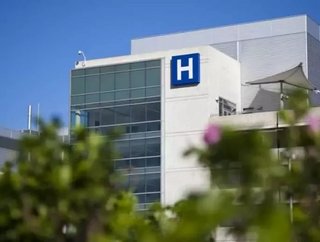 Opening a new hospital or healthcare facility is a huge undertaking. One of the top priorities is crafting and delivering tailored messages to key stake...
Opening a new hospital or healthcare facility is a huge undertaking. One of the top priorities is crafting and delivering tailored messages to key stakeholders —healthcare leaders, government officials, donors, hospital employees, volunteers and patients and their families — in order to make that all-important first impression and to gain enthusiastic buy-in from the community in which the new facility is located.
In this white paper, "10 Steps to a Better Hospital Opening," agencyEA offers strategic considerations based on more than 15 years of experience partnering with hospitals and healthcare systems across the U.S. Here is a brief summary of key points:
Set goals
Strategic goals are the foundation for planning a new hospital opening event. These goals must be identified at the project's inception and built upon during each step of the planning process. This enables planners to establish metrics and schedule periodic checkpoints to measure progress and allow for real-time adjustments along the way.
Reinforce the brand
A cohesive communications and brand strategy is essential to a hospital opening's success. Often, a complete rebranding is needed to reflect the institution's new identity.
RELATED TOPIC: How to promote your hospital's brand message
Engage the community
Messaging should emphasize the public's role as important stakeholders in the enterprise. This helps set a positive tone that's both respectful and welcoming to the local community.
Leverage volunteer services
Drawing on the resources of clinical, staff and community volunteers enables planners to gain a unique perspective on internal culture.
Involve donors
As a priority audience, donors should feel they play a pivotal role in the hospital opening.
Encourage employee involvement
Engaging employees throughout the planning stages helps to ensure a cohesive, collaborative effort. Planners can gain valuable, high-level feedback by hosting meetings with each department.
RELATED TOPIC: How hospital CEOs can keep their best employees 
Cater to doctors
Physician buy-in is essential to success. Invite doctors to take part in the conversation and offer suggestions on new hospital features and technology. Plan to highlight their efforts and contributions during the hospital opening.
Manage and customize tour logistics
New building tours involve a dizzying number of logistical details. Hiring an experienced professional who understands how to customize the tour makes it possible for large groups of people to experience the new facility in a short time.
Extend the reach
Use social media and public relations to maximize every touch point throughout the new facility's opening. Media relations should focus on generating awareness and driving attendance to public events.
Evaluate success
A meaningful evaluation of the hospital opening depends upon accurate reporting and the collection of relevant data. Also, post-event communications represents the best opportunity to publicly thank everyone involved and to solicit future involvement in hospital- and community-related events.
Learn more about the critical elements of a successful new hospital opening. We invite you to download this free white paper at agencyEA.com.