3 Areas of Health Improved by Efficient Hospital Communication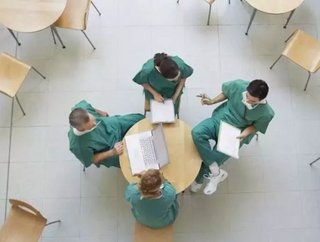 When it comes to keeping your hospital staff on the same page, mass short messaging services (SMS) can help. From messaging physicians across the hall t...
When it comes to keeping your hospital staff on the same page, mass short messaging services (SMS) can help. From messaging physicians across the hall to nurses on another floor, SMS is a fast and effective way for your hospital to communicate.
SMS in Healthcare
More and more hospitals across the country are turning to mass SMS to improve communications efficiency.
For example, Arkansas Children's Hospital uses SMS texts to remind parents about their children's upcoming appointments.
Likewise, physicians at Mammoth Hospital in Mammoth Lake, California are using SMS texts to communicate with one another as opposed to using the hospitals dated switchboard and intercom system.
[READ MORE] Your Hospital Might Be Losing Money: 5 Quick Fixes to Basic Inefficiencies
These are just two real-world examples of the growing popularity of mass SMS in the field of medicine.
As a result of the increased use of SMS in hospitals, the Health Insurance Portability and Accountability Act is implementing SMS into its compliance standards.
HIPPA now requires hospitals that send patient information via SMS to use encryption, secure data centers, and recipient authentication with each text sent.
Benefits of Mass SMS for Hospitals
Just like SMS improves communications for millions of mobile device users, so does SMS in the medical field.
As the following article looks at, here are just 3 ways hospitals benefit from mass SMS on a daily basis:
1. In-House Communications
Physicians, nurses, and other staffers have to be able to easily communicate. Hospitals are fast-paced environments and when communications are slow, it negatively affects patient recovery rates.
Mass SMS helps hospital workers quickly communicate with one another. Unlike paging or phone switchboards, SMS is an instantaneous form of communication. Doctors, nurses, and other staff members carry their mobile devices with them from one wing to the next, so communicating amongst coworkers is much easier.
2. Patient Interaction
Just about every hospital nationwide has trouble staying in contact with patients after they leave the facility. Fortunately, mass SMS can also help hospitals interact with patients no matter where they are.
[READ MORE] Can Secure Text Messaging Services Save NHS Scotland in 2015?
With mass SMS, hospitals can remind patients about upcoming appointments, alert them when appointment dates change, send checkup results, and send follow up questions through text. In addition, hospitals can use SMS to keep patients on the right track in terms of healthy lifestyle tips in between appointments.
3. Convenience
Above all else, SMS in the hospital environment makes it more convenient for different departments to stay in contact. Whether it's someone in the pediatric wing needing to contact a surgeon on another floor or a nurse trying to track down a physician, SMS makes the entire process more convenient.
Instead of wasting time trying to find the nearest phone or paging someone over the intercom system, SMS provides one-on-one interaction.
Because SMS sends text messages directly to the intended receiver, it's also a more discreet way to communicate. Doctors no longer have to leave the room to communicate openly about a patient's condition, which improves efficiency within the hospital as well.
When you're ready to improve communications in your hospital, consider trying mass SMS.
About the author: Adam Groff is a freelance writer and creator of content. He writes on a variety of topics including personal health and medicine. 
Follow us on Twitter (@HealthcareGlbl) and like us on Facebook!