3 Secrets to Hiring the Best Hospital Staff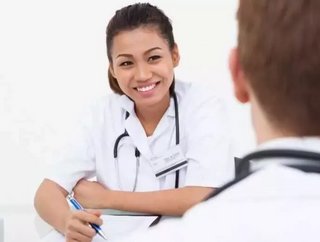 Finding top-notch doctors and other health care workers is often a challenge for hospitals. To attract that level of talent and stay within budget is al...
Finding top-notch doctors and other health care workers is often a challenge for hospitals. To attract that level of talent and stay within budget is almost impossible. And yet, many hospitals are accomplishing this goal and bringing up the reputation of the facility at the same time. What are their secrets?
1. Use Online Services
Several online recruiting services match employers with qualified candidates.
For hospitals that want to find the top choices, they look to services geared specifically towards the medical field. This ensures that recruiters fully understand what they are looking for and what skills and background is most important. In other words, they speak medical "lingo."
Many of these services also allow hospital hiring staff to browse through profiles and select those who meet their criteria.
They can then create proposals and job offers that will appeal to the specific candidate. The result is that they might hire someone who would never have directly applied with the hospital.
2. Focus on Benefits
Back in 2010, the American Medical Association estimated that one in six doctors were affiliated with a hospital instead of managing a private practice. While they may not make as much money, it is obvious that hospitals can offer other lucrative benefits that mean even more than a high salary.
For example, doctors that work for hospitals may not have to manage their own billing, payments or claims processing. They like the streamlined process that allows them more time to treat patients and balance their work-home life.
Less than 100 doctors in the Raleigh, N.C. area are not associated with a hospital. These numbers are similar throughout the nation as more hospitals provide offers that are too good to pass up. It takes away the uncertainty that comes with a private practice and reduces a lot of the headaches that are part of the administrative process.
Hospitals can appeal to doctors by focusing on these benefits instead of mentioning salary. They can highlight other advantages such as the ability to work with the latest equipment or the opportunities for promotion, especially in smaller or rural hospitals.
Teaming up with hospitals helps reduce redundancy in testing and improves patient care. A hospital that shows it is already efficient and willing to invest in new technology will draw in medical providers with the same goals.
3. Know What Works
The key for these hospitals is to know what doctors want.
While they may not be able to compete with larger facilities on health care salaries,they can offer other benefits that attract top-notch medical providers.
Some hospitals are offering performance-based pay and bonuses that can translate into higher salaries without risking the budget of the hospital.
Small and rural hospitals may have to get creative with their budgets to hire the best doctors and health care providers.
By watching the trends and knowing what medical providers are looking for, they can appeal to the right personnel and ensure that quality professionals are part of their staff.
About the author: Joyce Morse is an author who writes on a variety of topics, including health care and finance.