4 Tips to Recruit the Best Hospital Staff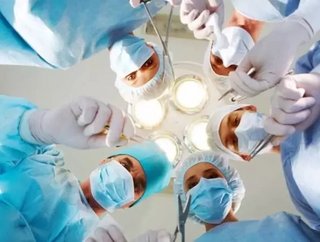 If your hospital's hiring department misses the mark when recruiting doctors, nurses and other staffers, it could result in subpar patient care, or...
If your hospital's hiring department misses the mark when recruiting doctors, nurses and other staffers, it could result in subpar patient care, or worse, medical malpractice lawsuits.
Medical Practice Hiring Statistics
Physician and nursing jobs are one of the fastest growing occupations in the country.
If your hospital is currently recruiting doctors, nurses, or other staff members, then you already know how many applicants are out there competing for a spot.
In fact, according to the Bureau of Labor Statistics, there were nearly 700,000 physician jobs filled in 2012 alone. In addition, hospital employment is expected to see an 18 percent increase in the next 10 years.
[READ MORE] How to Attract and Retain Your Hospital Accounting Staff
With that said Becker's Hospital Review reports that medical malpractice payouts in the U.S. reached $3.6 billion in 2012.
With malpractice and medical practice fraud on the rise, it's more important than ever for your hospital to hire qualified, trustworthy employees.
In order to avoid a less-than-effective staff, here are a few hiring procedure tips every hospital should follow.
1. Vet the Best Candidates
As the following article looks at, when it comes to physicians and stolen tax returns, avoiding medical practice fraud starts with vetting the best possible candidates. This includes thoroughly checking candidates' backgrounds as well as contacting all references.
Whether you're in search of a head surgeon or patient care technician, past work relationships and previous employers can tell you a lot about a candidate.
No matter the level of the position, contacting all references and researching the candidate thoroughly will ensure your hospital hires the most reliable, honest personnel available.
2. Revamp Recruiting Procedures
In order to find the best possible candidates, your hospital's hiring department may need to take another look at its hiring procedures.
Is your hospital posting job openings on reputable medical sites? What other methods are being used to market open positions? Are hiring managers conducting multiple-part interviews?
Asking your hiring department these questions will lead to revamping hiring procedures.
[READ MORE] The One Thing Every Hospital Can Do to Improve Operations and Reduce Costs
This includes marketing job openings to diverse candidates and conducting more comprehensive interviews. Interviews with hiring managers as well as medical department heads will ensure your hospital hires the most qualified individuals.
3. Offer Residencies and Internships
Offering residencies and internships as opposed to long-term positions will help your hospital find the best fit possible.
Residencies usually last two years; more than enough time to decide whether a candidate works well with employees and patients.
Likewise, offering internships to candidates who don't have much experience is another great way to ensure you choose the right hires.
Many nurses participate in paid internships as part of their training, which is a great opportunity for your hospital to see how candidates respond to real life medical situations.
4. Monitor New Employees Closely
A number of hospitals consider the first few weeks of work as a candidate's "trial period."
This is the time when hospital department heads monitor new staffers' work habits, personalities, working relationships, and bedside manners. Once your hospital hires a new doctor or nurse, use the first few weeks of their employment to monitor their activities and make sure they're the right fit.
When your hospital is ready to recruit, keep in mind the tips above and avoid hiring the wrong medical personnel.
About the author: Adam Groff is a freelance writer and creator of content. He writes on a variety of topics including healthcare and employee conduct.  
Follow us on Twitter (@HealthcareGlbl) and like us on Facebook!