4 ways to improve content marketing in healthcare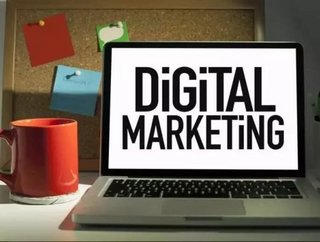 Although it often gets lost in the shuffle, the healthcare sector needs to incorporate content marketing into its strategy. Companies within the indust...
Although it often gets lost in the shuffle, the healthcare sector needs to incorporate content marketing into its strategy.
Companies within the industry need to put together a plan of action in order to improve its marketing efforts.
RELATED TOPIC: 4 tips to conducting a successful digital marketing pharma campaign
But just creating good content isn't enough. Healthcare marketers don't only need to focus their marketing techniques toward their target audience, but it also should inspire them to take action.
Healthcare marketing doesn't have to be a struggle. Finding ways to relate to your target audience by writing about things they're interested in should be a priority.
RELATED TOPIC: The Dark Side of Big Pharma: How Marketing to Doctors Really Works
Below are four content marketing strategies for the healthcare sector.
1.Stay relevant
The main rule of content marketing is having content that is significant and well-suited to the moment. One of the ways healthcare sector can stay relevant is through offering professional analysis on breaking news stories.
2.Relate to your consumers
One of the major challenges as a healthcare provider is connecting on a human level. Because of this, company's content marketing strategies should revolve around humanizing your employees.
RELATED TOPIC: 5 Things to Remember When Marketing Health Insurance to Women
A good way to accomplish this feat is by creating personal profiles to tell their story, and feature it on the company website.
3.Answer the important questions
Although Google can provide several answers, clinicians' ability to write posts with compelling SEO headlines can often engage a target audience.
RELATED TOPIC: Top 10 Marketing Tips for Hospital Leaders
The article should answer questions, give background information and provide advice. By doing so, it can solidify the hospital or company's place as a go-to resource.
4.Use video
One of the main reasons content marketing campaigns struggle is because they fail to connect with their target audience.
With over 50 percent of users favoring mobile devices over laptops or desktops, creating content that users can easily consumer is vital. Thus, the use of video has steadily increased in popularity.
Click here to read the latest edition of Healthcare Global magazine!