5 tips to thrive as an independent medical practice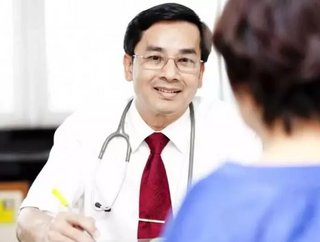 Is it possible to remain independent and control the course of your practice in the new health care reality? According to athenahealth, the answer to th...
Is it possible to remain independent and control the course of your practice in the new health care reality? According to athenahealth, the answer to that question is yes.
In a recent report, the leading provider of cloud-based services highlighted five essentials for running a successful independent medical practice.
1. Strong financial performance
According to the provider, independent practices need to maximize efficiency and financial performance while also being prepared to handle new methods of reimbursement.
RELATED TOPIC: 5 steps to a successful and profitable medical practice
"Independent practices should look to practice management solutions with both front-end and back-office knowledge and support that can be seamlessly integrated into practice workflow," states athenahealth. "This allows physicians and practice staff to streamline their administrative responsibilities, boost productivity, and focus on patient care."
2. Connectivity and clinical integration
Lack of care coordination can result in fragmented health care, treatment errors, preventable hospital readmissions and unnecessary costs.
Some independent practices assume that sharing patient information effectively requires providers to be on the same EHR system, but that isn't the case. Cloud-based, service model solutions can meet these requirements.
athenhealth advises practices to establish reliable, efficient electronic connections with payers, hospitals, labs and other referral partners and work with an EHR system that enables them to exchange data easily, accurately and securely.
RELATED TOPIC: How startups are changing health care (and 5 tips to help you integrate)
3. Ability to thrive in a risk-based environment
To succeed under risk-based payment reform, independent practices need to have:
An EHR that streamlines workflow for the practice, gives providers access to evidence based guidelines, and offers intelligent work delegation to maximize practice efficiency.
Secure communication and interoperability with multiple clinical partners, including seamless and secure data exchange with local ACOs, to meet care coordination requirements.
Health information technology that facilitates tracking and monitoring of patients both within and outside the practice, so that practices can measure and report on patient outcomes. Future reimbursement will be linked to patient outcomes and care quality.
4. Competitive edge
As an independent practice, you must be an attractive choice for patients and referral partners. In addition to having strong financial performance and clinical outcomes, that means promoting a culture of patient engagement.
Having the right technology and services are central to successful patient engagement. Patient portals enhance patient-provider communication and enable patients to check test results, refill prescriptions, review their medical record, and view education materials. Patient portals can streamline administrative tasks such as registration, scheduling appointments, and patient reminders.
RELATED TOPIC: Is your company promoting employee wellness?
5. Adaptability to change
Independent practices need to be ready to adapt to new payment models, new clinical care models, declining reimbursement, and initiatives such as Meaningful Use and the transition to ICD-10.
"The key to thriving in the current environment is having a flexible, robust system in place to anticipate and stay on top of new requirements without large, ongoing investments," states athenahealth.
The successful independent practice of the future needs tools and services to help manage growth and support efficiency, care coordination, patient engagement and the transition to value-based payment models.