AHA executives say 2015 Medicare rates increases financial burden on hospitals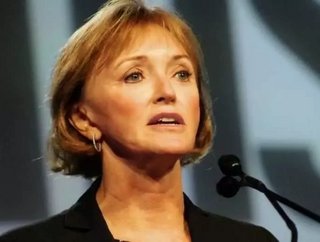 The controversial reform for next years Medicare inpatient payments has hospitals feeling burdened by the amount of financial stress heading their way...
The controversial reform for next year's Medicare inpatient payments has hospitals feeling burdened by the amount of financial stress heading their way. This double-down policy has hospital payment systems buckling down to cushion the financial blow in the upcoming year, and the industry is already talking about how to handle the economic hardship.
The 2015 proposal for The Centers for Medicare and Medicaid Services serves Medicare's hospital inpatient prospective payments, offering a small inpatient increase of 1.3 percent. This proposal also comes with a "market basket" increase of 2.7 percent for hospitals that report on quality metrics and qualify for the EHR incentive program.
"The policies announced today will assist the highly committed professionals working around the clock to deliver the best possible care to Medicare beneficiaries," said CMS Administrator Marilyn Tavenner in a media release. "This proposed rule is geared toward improving hospital performance while creating an environment for improved Medicare beneficiary care and satisfaction."
In addition to these reforms, the organization is also suggesting increased reductions for hospital readmissions. Compared to the 2 percent from this year, the agency is calling for a three percent downward adjustment along with a new penalty for hospitals with a large proportion of patients who acquire preventable conditions and infections during their stays. If and when this proposal is approved and put into fruition in 2015, 25 percent of hospitals with the highest hospital-acquired condition rates will see a one percent reduction in inpatient payments.
"The AHA and other advocates and stakeholders are still digesting the 1,600-plus page proposal, but at first glance, argued AHA Executive Vice President Richard Pollack, it seems the requirements 'would put further stress on vital care for seniors,' amid "an unprecedented amount of change."
Additionally, industry experts pose the question to this up-and-coming 2015 policy: how will these hospital reforms affect long-term care institutions? Following the proposal's suggestions, long-term care hospitals will see a .8 percent rise in its rates, and those hospitals which choose to participate in the program will see a 1.5 percent increase for operating diagnosis-related group payments from a total incentive pool totaling $1.4 billion.
Premier, the group purchasing organization, "is deeply disappointed that CMS failed to address fundamental problems in the two midnight benchmark," said Blair Childs, senior vice president, in a media release. "This leaves hospitals trying to implement an unclear, unfair policy where they will soon be subject to audits."
How these organizations perform and respond to these soon-to-be imposed standards will be interesting— to say the least. Whether it is a short-term care or long-term care facility, this double-down policy's controversial nature will be sure to ruffle feathers within the hospital finance sector, as the public anxiously waits to see if hospital care standards change as a result.