Australia plans world's toughest anti-tobacco laws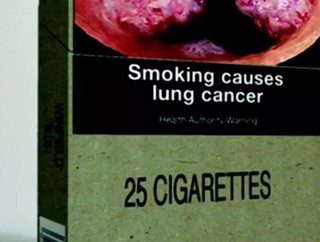 The Australian government is considering a bill which would ban tobacco companies from 'glamourising their products. Under the proposed bill, wh...
The Australian government is considering a bill which would ban tobacco companies from 'glamourising' their products.  
Under the proposed bill, which was introduced last Wednesday, cigarette packets must be plain and blandly coloured. A standardised font would replace company logos.
A graphic health warning would cover 75 percent of the packaging, up from the 30 percent such images occupy at present.
The Asian arm of tobacconist Phillip Morris has threatened to seek compensation should the bill be passed. British American Tobacco has expressed similar fury and it is expected that further resistance to the bill is yet to follow.
READ MORE FROM THE WDM CONTENT NETWORK:
To read the latest edition of Healthcare Global, click here
Australian Health Minister Nicola Roxon said: "Introducing this legislation today I think shows that the big tobacco's intimidation tactics have not worked. Our government won't be deterred from taking this action."
"This is a world-first initiative designed to remove the last vestige of glamour from tobacco products," she continued. "Once enacted, these plain packaging laws will be the world's toughest laws on tobacco promotion."
Roxon stated she hoped that the number of smokers in Australia would be down to 10 percent by 2018. At present 19 percent of Australians smoke. Smoking costs Australia 15,000 deaths and Aus$30 billion every year.
MPs will debate the bill and, if passed, it will be the strictest anti-tobacco legislation in the world. However, other countries, such as Canada, New Zealand and Britain, have considered similarly tough measures and may soon follow suit if Australia's bill is successful.