Australian medical tourism: Good for the economy but bad for local health?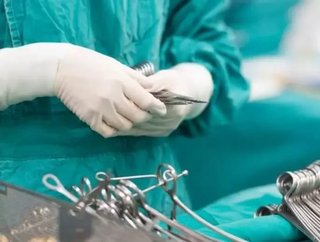 Every year, millions of people around the world travel overseas for medical treatment, and now, Australia is joining better known destinations for Asias...
Every year, millions of people around the world travel overseas for medical treatment, and now, Australia is joining better known destinations for Asia's growing middle class seeking the latest technology and high quality health care.
It's a lucrative health care market which both Australian hospitals and governments are keen to exploit.
As our sister brand Business Review Australia reported, medical tourism has become very popular for Australians in recent years, as a growing number of Aussies are deciding to travel overseas to countries— including Thailand, India, South Korea and Malaysia—for medical procedures such as plastic surgery or complex dental work.
RELATED TOPIC: EXCLUSIVE: Australia's The Valley Private Hospital reveals its path to success
But just as Australians are flying out, a large influx of patients are also flying in—primarily from New Zealand, the United States and increasingly from Asia.
ABC News for Australia Network interviewed Prof. John Catford, medical director at Epworth HealthCare, to find out what his thoughts were on the topic.
"I think what we're seeing in Southeast Asia is a burgeoning middle class," said Catford. "Tens of millions of people are for the first time having resources that they can use to improve their well-being."
Epworth is Victoria's largest private hospital group, and currently, it looks after 600 international patients every year, from over 30 different countries.
It's Australia's high quality, high tech health care which is most in demand—such as robotic surgery, IVF fertility treatments and cancer care.
"If you think of international education and how important that is to the Australian economy, I think international health care could rival that within a decade or two," added Catford.
RELATED TOPIC: How Asian companies will reinvent the global health care sector
According to Business Review Australia, in 2011, people who came to Australia for medical reasons in 2010 made up only 0.23 percent of total visitors that year, revealing a wide gap for growth.
The Victorian State government in particular is keen to market Melbourne as a health care mecca.
"We are well positioned to build on strengths that we have in health and medical research and the delivery of very high quality health care," David Davis, Victorian Health Minister, told ABC News. "I should also say that we see inbound tourism of that type as just one part of a broader health export strategy that the state is developing."
RELATED TOPIC: Will Puerto Rico become the next medical tourism hub?
The Australian Medical Association, however, warns about too rapid growth.  
"The first-world country should be thinking about exporting expertise just like this, but we have a problem here about training the next generation of doctors for our own domestic needs and when we have surplus capacity is really when we should be looking overseas," said Steve Hambleton, president of the Australian Medical Association.
The primary challenge would be ensuring that with an influx of wealthy international private patients, there would d be no reduction in the level of service and quality of care available for local and public patients.