The Black Death appears in America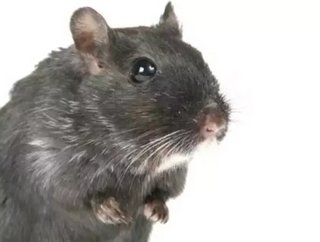 The bubonic plague, a severe disease also known as the Black Death, has surfaced in New Mexico in what is the first human case of 2011. An un-named 58...
The bubonic plague, a severe disease also known as the Black Death, has surfaced in New Mexico in what is the first human case of 2011.
An un-named 58-year-old man from Santa-Fe County is now recovering after spending a week in hospital after contracting the disease, which kills one in seven people who catch it.
Officials are not disclosing the details of exactly when or where he was treated, but it is thought he was admitted to hospital in April after suffering from the common symptoms of the bubonic plague.
READ MORE FROM THE WDM CONTENT NETWORK:
To read the latest edition of Exec Digital, click here
First man in US receives full face transplant
Happiness gene is revealed
Price of EpiPens reduced by eight percent
Typical signs include a high fever, swollen lymph nodes, severe headaches and pains in the lower stomach and groin.
It was confirmed on Thursday last week that the man had caught the Black Death, after a blood sample was sent to a laboratory for testing.
A health official said they thought it was likely that the man contracted the disease after being bitten by a flea on his left leg.
The bubonic plague is a bacterial disease which is spread by rat-borne fleas which carry Yersinia pestis, the plague bacteria.
Officials from New Mexico's Department of Health are now investigating exactly how the disease was passed on to a human and are searching the gentleman's house and surrounding area for rats and carrying out tests on them.
Between 10 and 15 people catch the Black Death every year in America and worldwide there are between 1000 and 3000 cases every year.
Although most cases can be treated with antibiotics, some are fatal. The last fatal case of the plague was found 2009 in an eight-year-old boy also from Santa-Fe County.
It was also discovered earlier this year that two dogs were carrying the disease in the same area as well as a cat in Rio Arriba County.
Although the most common way for the disease to be passed on to humans is through flea bites, animals can also spread the disease.
Dr Catherine Torres, a secretary from New Mexico's Department of Health said they are now working to inform other people in the area about the risks: "We inform neighbours door-to-door about plagues found in the area and educate them on reducing their risk."
"We determine whether individuals close to the patient may also have been exposed to the plague and recommend preventative treatment when necessary," she added.
The bubonic plague earned the name of the Black Death in the 1300s after an epidemic swept through Europe and killed 75 million people.