Hospital Management Placing Premium on Hiring the Best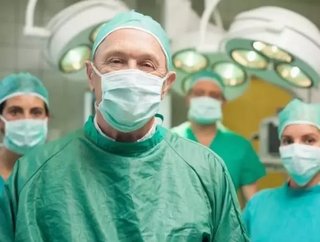 Hospital management teams all across the country are setting their sights on the most educated, well-trained candidates available. As the world of heal...
Hospital management teams all across the country are setting their sights on the most educated, well-trained candidates available.
As the world of healthcare technology continues to expand and improve, the demand for top-notch employees continues to expand right along with it.
When it comes to a knowledgeable hospital staff, here are a number of qualities hospital management teams are looking for in new employees for 2014 and beyond:
Expertise
Whether it's a heart surgeon or a registered nurse, the main attribute hospital management teams look for in potential staff members is expertise.
What kind of education does the candidate have? What kind of medical training has the candidate obtained? These are just a few of the questions that management should ask during the hiring process.
For those on the hospital management team, finding the right qualified candidate with the proper training usually comes at a cost.
But, expertise is something that has no price tag, especially in the medical environment. Besides, hiring an underprepared staffer could end up costing the hospital more in the long run.
Real World Experience
Management teams never know how a new doctor or nurse is going to handle real word medical situations, which is why tangible experience is another important quality in a candidate.
Whether it's a doctor who has a few years of resident experience or a nurse with walk-in clinic experience, actual know-how goes a long way.
Medical résumés are important in terms of experience, but it's wise for hospital management teams to ask about actual scenarios the candidate has experienced first-hand. This helps set expectations for both the management team and the candidate.
Composure Under Pressure
Calmness and composure during highly stressful situations is an attribute that all workers in the medical industry should have.
Surgeons, anesthesiologists, and hospital psychiatrists are the specialty of hospital hirings as the article "The 3 highest paying medical jobs in America" shows, but that doesn't necessarily mean they're the only stressful jobs in the industry.
Although it's hard to know whether a potential candidate has composure under pressure without seeing it first-hand, management teams should trust that the candidate's training and prior experiences have properly prepared the potential employee for the job at hand.
Dependability
A dependable hospital staffer is of the utmost importance, especially considering a large number of hospitals in the U.S. are short-staffed to begin with.
Hospital management teams can use the candidate's references to get a better idea of what kind of work ethic he or she has, but the inquiry shouldn't stop there.
In addition, management teams and interviewers can also try to get a better picture of the candidate's life outside of the hospital.
Does the candidate have a young, growing family? Does the candidate have a second job moonlighting at a local clinic? Questions like these are helpful in determining the candidate's dependability.
Bedside Manner
Alongside all the qualities above, a potential hospital employee should have a thoughtful, respectful bedside manner.
Whether it's an MRI technician or a surgeon, bedside manner reaches far beyond doctor-patient relationships. Although bedside manner isn't something the hospital management team will pick up on initially, it is an important factor to look for as time goes on.
With all the required qualities, abilities and skills mentioned above, it's no wonder hospital management teams are placing a premium on the staffers they hire.
About the author: Adam Groff is a freelance writer and creator of content. He writes on a variety of topics including job hunting and the medical industry.