Hospital robotics: democratising global healthcare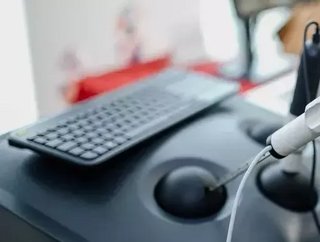 Christophe Assenmacher, Head of Urology at Clinics of Europe and Trainer in Robotic Surgery at Intuitive Surgical, discusses healthcare robots...
Robotics and digital automation are beginning to sweep through several major industry segments, but perhaps one of the most fascinating is healthcare. Whilst advanced machinery capable of performing the most delicate surgeries was once the domain of science-fiction or simply a goal to aspire towards, the reality is that we are now living in an era where health services are on the verge of being transformed in very exciting ways. The COVID-19 pandemic has illustrated the necessity for integrating digital technologies such as robotic process automation (RPA) and artificial intelligence (AI) software into everyday business operations and it is in this regard that hospital robotics forms a timely focus. Far from being a competitor to human workers, robots in healthcare are a unique opportunity to combine the abilities of both humans and people to achieve significantly better outcomes for patients. 
In addition to featuring insights from McKinsey, PwC and Deloitte, we spoke with Christophe Assenmacher, Head of Urology at Clinics of Europe (Cliniques de l'Europe) St Elizabeth's and Trainer in Robotic Surgery at Intuitive Surgical, to get an informed perspective from the frontline of this topic.
How is robotic automation benefitting hospitals?
Assenmacher states that hospitals are demonstrating the key advantages of robotic automation, namely the enhanced service level which comes from combining the consistent, tireless and fast operational pace of machines with the creativity, empathy and quality controlling abilities of human staff. "Take the surgeon," he explains. "While they spend years studying, their ability to function under pressure, make precise movements and many other skills can be augmented by a robot to significant impact." Indeed, whilst some patients might still feel hesitant to undergo surgery that is entirely automated, having a highly-trained and competent surgeon at the helm aided by a robot's precision could reassure them they are receiving optimal treatment throughout.
Costs for protracted hospital stays, the unavailability of hospital beds and the overall effectiveness of treatment are all aspects which can have a deleterious effect on healthcare generally. Making improvements to patient care is obviously the name of the game, yet the benefits to robotic-optimised surgery go beyond the operating theatre and ultimately impact the entire hospital: "From my own practice, I've seen that robot-assisted surgery typically halves the length of hospital stays, reduces bleeding and blood transfusions, shrinks the risk of infection, lessens the requirement for painkillers and ultimately improves the standard of care for our patients," Assenmacher states. Furthermore, of particular relevance during incidences of highly infectious disease such as COVID-19, robots can be deployed to perform essential tasks that would otherwise place people at risk, such as disinfecting rooms and dispensing medication. Assenmacher intimates that these capabilities could simply be the tip of the automation iceberg: "We certainly expect to see an evolution of nanorobots in the bloodstream, digital pills and social companion robots."  
Assenmacher states that he personally uses the d when performing specialised urological procedures, although the same equipment can be used for general surgery as well as cardiac, colorectal, gynaecological, head and neck and thoracic procedures too. 
The company's points out that a common misunderstanding of current surgical robotics is that machines carry out procedures independently of surgeons. This is incorrect: the da Vinci system functions as a tool or instrument by which the operator carries out the procedure using a control panel.
"The da Vinci system translates your surgeon's hand movements at the console in real-time, bending and rotating the instruments while performing the procedure. The tiny wristed instruments move like a human hand, but with a greater range of motion. The da Vinci vision system also delivers highly magnified, 3D high-definition views of the surgical area."
How could robotics change healthcare?
Cost
Although it might seem counter-intuitive to spend significant sums of money on robotics in healthcare with the aim of making healthcare universally cheaper, Assenmacher states that this is exactly what could happen given investment, both in public and private healthcare settings. "There may be short-term dislocations or discrepancies but I think it's unlikely that these divergences will remain," he posits. "Robots can improve patient care and reduce costs in the long-term, meaning both public and private healthcare systems will benefit in terms of patient care and finances." This isn't to say that efforts won't need to be made in order to effect such change: the initial capital expenditure on equipment, ongoing maintenance and training will still need to be factored in, as well as upgrading the robots themselves, "I also believe that there will need to be dramatic reductions in size and a shift from cable-driven electromechanical systems to more purely digital systems."
Further to this point, Deloitte points out in '' that "labour is a major part of healthcare costs. Among hospitals, labour is typically the largest line item in any hospital's budget and accounts for almost 60% of non capital costs.
"Health plans and life sciences companies also employ many people, with a variety of jobs. Some of these are highly focused on complex and innovative work, but many of these have aspects that are routine and repetitive." It is through automating the latter that Deloitte believes health service professionals will finally be able to focus on the strictly qualitative aspects of business - "robots could make us less robotic". 
Accelerated performance through improved design
In its article '', McKinsey listed robotics and RPA as among the nine technologies most likely to transform the financial and operation standards of health services by generating "between USD$350bn and $410bn in annual value by 2025 (out of the $5.34trn in healthcare spending projected for that year." Also, in '', the organisation found that development on a surgical robots' instrumentation to make it less complex and more intuitive when used by surgeons: "Seamlessly integrating robotic and laparoscopic processes also lowers the barriers to mastering robot-assisted surgery. Historically, learning robotic surgery has meant needing to be well-versed in all aspects of robotics. When the switch between robotics and manual laparoscopy is quick and easy, the threshold for feeling comfortable is much lower, making the adoption of the robotic system faster." Indeed, Assenmacher verifies that the increasing sophistication of surgical robots in conjunction with easier controls makes them a highly practical solution. "The required training time for competency on the use of a robot makes them very attractive because a talented junior surgeon can expect to reach a high degree of proficiency in just a few months," he says.
PwC's of how robotics and AI are transforming healthcare:
Helping people maintain a healthy lifestyle.
Early detection capabilities.
Enhanced diagnostics.
Improved healthcare decision-making.
Better therapies and treatments.
End of life care and the capacity for vulnerable people to remain independent for longer.
Streamlined research.
Advanced training.
Sanitation
Perhaps one of the most important aspects of robotics-based healthcare is the reduced incidence of transmitted infection between patients and healthcare professionals. This applies not just to surgery but also to more routine procedures like dispensing pharmaceuticals and disinfecting medical devices and equipment. Assenmacher adds, "Robots have reduced the role of fomites (inanimate objects which can lead to infection) in the spread of disease while maintaining the quality of the healthcare system. These are an indispensable part of a modern healthcare system."
Improving quality of life
In '', PwC presents an interesting benefit of robotics within health services that is easy to overlook: enhanced end of life care. Enabling people to remain in their own homes for longer by automating core tasks or even being programmed with AI to 'converse' with patients to ease their loneliness, this application of robotics could reduce the need for hospitalisation in many instances, thus opening up availability for beds and lowering operational costs for hospitals and care facilities. 
Assenmacher summarises this by stating that advanced robotics will simply lead to better yet lower-cost health services in hospitals. In fact, he claims, the effect could be of such a magnitude that it dramatically alters how average people receive healthcare. "Lower-cost healthcare enabled by advanced robotics will have a democratising effect for the entire world's population," he concludes. By making complex surgical procedures easier and faster, reducing the spread of infection which leads to even further associated costs and by liberating medical staff from repetitive tasks in order to refocus on value-adding services, applying robotics in hospitals could herald the beginning of a dramatically more affordable system of healthcare for everyone. "There should be no question of who deserves a complex or expensive surgery. By virtue of being a human being, we are all deserving and robotics will help us get there."