How Hospital CEOs Can Keep Their Best Employees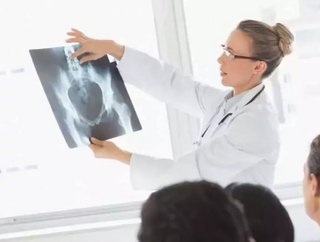 Hospitals and other healthcare facilities are among the few industries that weathered the 2008 recession fairly well. Today, however, some hospitals ar...
Hospitals and other healthcare facilities are among the few industries that weathered the 2008 recession fairly well.
Today, however, some hospitals are being forced to do more with less. For CEOs, using limited resources to keep and retain the best employees possible is a quarterly struggle.
But is it limited resources or misdirected practices that are behind the dramatic changes taking place in the healthcare industry?
Are Hospitals Cutting Back?
Healthcare has always been a politicized issue. But the controversial and polarizing Affordable Care Act ushered in an unprecedented wave of politically motivated information – and misinformation – from both the law's backers and detractors.
It is increasingly difficult to discern whether hospital cutbacks can be traced to Obamacare, but one recent report showed a direct correlation between the slashing of salaries and staff and an increase in executive bonus pay at major healthcare facilities.
Seven out of 10 executives at major hospitals saw their total compensation rise by at least 10 percent – even as employee salaries dropped.
Healthcare Salaries
As the following article shows, when trying to determine typical "Health care salaries", it is a common misconception that the median average provides an accurate expectation of pay for nurses and doctors.
But research shows that there is no formula for determining salary, even when talking about the same position.
Geographical location plays a major role in determining what healthcare professionals can expect to earn and what healthcare facilities are willing to pay.
The type of facility also has a major impact on salary, depending on whether it's a private practice, a large hospital, an academic setting, etc. Experience is another strong variable, as is education.
Retaining the Best Employees
High salaries are, of course, a big draw. But for healthcare systems that are tightening their belts that may not be a possibility.
One report states that among the best things CEOs can do to draw and retain the top healthcare employees is to stay focused on the core mission.
When doctors and nurses feel like they're working toward a mission that reflects the reasons they entered into their careers in the first place, they are happier and stay longer.
Another major incentive is the inclusion of wellness programs, which emphasize the health and well-being of employees. This could include anything from good food choices at work to discounted gym memberships.
The core mission of hospitals is to hire and retain the best doctors and nurses possible. But for many healthcare workers, salary isn't always the biggest motivating factor.
CEOs are being forced to get creative in a changing healthcare environment, and their success depends on their ability to compete in a changing landscape.
About the author: Andrew Lisa is a freelance careers writer. He covers jobs in the healthcare and education sectors.