How One Man Used His Military Training to Become a Nurse Manager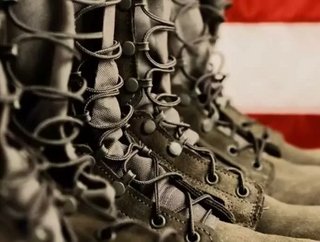 The bond that military veterans share is like no other. So when a former U.S. Army infantry medic and licensed practical nurse (LPN) found his niche tha...
The bond that military veterans share is like no other. So when a former U.S. Army infantry medic and licensed practical nurse (LPN) found his niche that combined military life and healthcare and decided to turn it into a rewarding career, he chose American Sentinel University's military-friendly online Bachelor of Science in Nursing (BSN) program to strengthen his nursing career trajectory.
Jeff Berendsen, 41, Brunswick, Ohio plans to earn the credentials he needs to achieve his goal of becoming a nurse manager of the surgical recovery unit at Louis Stokes Cleveland VA Medical Center.
"I wanted an accredited university and a program that would benefit me in my job," he says. "American Sentinel was the right choice."
"Obtaining his BSN will prepare Jeff for advancement in his nursing career at the VA Center," says Karen Whitham, EdD, RN, CNE, assistant dean, undergraduate nursing programs at American Sentinel University.  "A BSN will prepare Jeff to integrate nursing theory and evidence-based practice into his daily nursing activities. More importantly, since the VA, in particular, looks at the academic credential for promotion, having his BSN will play a key role in preparing him for his future career as a nurse manager."
Landing a Job He Loves
After landing a job at Louis Stokes Cleveland VA Medical Center in 2009, where he continues to work in surgical recovery nursing, Berendsen knew he wanted to deepen his knowledge and advance his career there.  "I knew that I wanted my career to be at the VA and to move up in this system you need a bachelor's or master's degree," he says.
[READ MORE] TOP 10: Nursing Schools in Germany
He was awarded a scholarship from the VA and began to search for the right online university. "I needed a program where I could go at my own pace. Finding the right fit and culture of an online university now became part of my journey."
Destination American Sentinel University
After just one phone call, Berendsen knew American Sentinel was the right fit for him.
"When I talked to an advisor, I knew this was the place for me," he says. "Every single advisor I've had has been fantastic. I love the courses, the class structure, and the class pace, and I appreciate that American Sentinel is a military friendly university, but the advisors are what have made the difference."
American Sentinel designs its curriculum for maximum learning. The classes are eight weeks long and start monthly, so students have the freedom to manage their schedules at a pace that works best for their busy family and work life. Student support services help students be self-sufficient and thrive in an academic setting.
Starting college as a 41-year-old and as a husband and a father of two elementary-age children, Berendsen had plenty of hurdles to overcome. "The program can be a lot of hard work, and I was terrified of the computer at first," he says. "My life is very busy, but the student support services at American Sentinel helped a great deal."
Berendsen's student success advisor, Sara Moulton, says that he had a natural ability to balance his professional, educational and personal life so her role was to respect his time and provide friendly reminders to keep him on track.
[READ MORE] How Your Hospital Can Overcome the Nursing Shortage and Maximize Profits
"My relationship with Jeff is built on trust, and he knew he could turn to me if he needed direction," she says. "As Jeff's advocate, I knew he was balancing a very busy life and how important it was to answer his questions and concerns quickly so he could move forward more successfully."
Next Stop: Nursing Management
Berendsen has one class left to complete his BSN and then he plans to take a short break before he begins the next phase of his education in American Sentinels' graduate program – MSN, nursing management and organizational leadership specialization to achieve his goal of becoming the nurse manager of the surgical recovery unit where he currently works.
"I'm a lifer here," he admits. "With my military background, coming to work here has been the right decision. There's a certain bond that military veterans have with one another – like a brotherhood. Being a vet taking care of other vets is a great feeling."
American Sentinel University's online graduate nursing programs were recently recognized as one of the nation's best online graduate nursing programs in the 2015 U.S. News & World Reportrankings of public and private universities. In addition, the university was recognized by Military Advanced Education (MAE) as a top school supporting the military community in its 2015 MAEGuide to Colleges & Universities.
Follow us on Twitter (@HealthcareGlbl) and like us on Facebook!