Nursefly, the digital marketplace for nurses and employers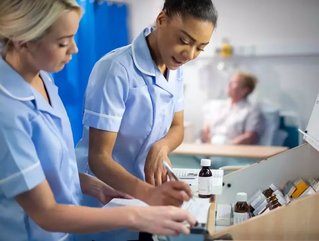 The online recruitment platform uses advanced algorithms to match nurses to healthcare providers...
Hiring new healthcare staff is time-consuming, particularly if specialist skills or background checks are required. Covid-19 has highlighted this issue, while simultaneously increased the need for a faster recruitment process due to a greater need for nurses during the pandemic. 
NurseFly is a digital healthcare staffing marketplace available in the US that was founded in 2017. Parth Bhakta, founder and CEO, explains that the idea was conceived after hearing from a recruiter how inefficient the healthcare staffing process could be. NurseFly aims to change this by streamlining the process and connecting employers such as hospitals and care homes with nurses faster and more efficiently. 
The platform currently has more than 92,000 active job listings. It also hosts career resources, such as information on contracts and agency reviews. 
"NurseFly supports more personalised matching between healthcare professionals and vacant positions" Bhakta explains. "We're completely dismantling traditional healthcare recruiting and staffing methods so that candidates are more in charge of the process and enjoy a more humanised experience."
The platform lets users compare offers of work, chat with employers, and even research the cost of living in different locations. The marketplace works directly with healthcare employers, charging them a subscription fee to help them connect with qualified candidates quickly. For nurses use of the site is free. 
Bhakta says that the way the staffing industry currently operates is completely at odds with nurses and other healthcare workers. "We wanted to focus on giving healthcare pros a full view of the marketplace, and as a result, their choices. The goal is to create unprecedented access to key job information, such as pay. As a result, NurseFly reduces costs and time to hire by up to five times, and significantly improves the quality of applicants. Candidates have greater pay transparency too, a choice of job options, and a seamless application process." 
For Bhakta, COVID-19 has been a catalyst for healthcare tech implementation. "Healthcare staffing needs to be more digitised as legacy systems are not built to move quickly" he says. "Our marketplace is COVID-proof, and was built to handle volatility and staff healthcare jobs faster. NurseFly has seen 600k+ jobs posted on its platform since COVID began."
The pandemic has also led to recruiters using tools like chatbots and automated interview scheduling to get candidates hired faster. "This saves the healthcare worker precious personal time and helps organisations save on staffing costs that only increase the longer a position goes unfilled" Bhakta says. 
"Social media also provides healthcare professionals with an excellent way to stay connected with each other so as to not feel isolated. NurseFly fosters several online social communities for this purpose. It's an opportunity for them to find community with each other during COVID and unite in shared experiences on the frontlines. 
"They can also use it to easily and quickly spread the word about urgent COVID needs in their hospitals. Advanced matching algorithms complement social media and universal profiles by ensuring "right fit for the job."
Bhakta says time and cost pressures won't go away in the future, therefore digital solutions will only become more widespread. "The healthcare workforce, with an increasing number of tech-savvy Millennials and Gen Zers, will also demand the adoption of intelligent, engaging tech solutions across the industry."