How shipping containers are proving adaptable for COVID-19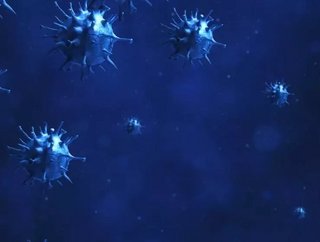 Due to the versatility of containers, they're well-positioned to adjust to the changing ways of the nation's behaviour...
It has been a tumultuous few months, with public health worries and economic uncertainty.
As the COVID-19 crisis continues, it's continuing to affect more and more industries in ways we never might have previously imagined.
Shipping containers are often associated, understandably, with shipping goods. But logistics has slowed down, with Bloomberg reporting that unloading holdups in China, when the epicentre of pandemic was in Asia, left shippers waiting for hundreds of thousands of containers to move.
Yet, due to the versatility of containers, they're well-positioned to adjust to the changing ways of the nation's behaviour. While logistics temporarily slows, other sectors, including the healthcare and protection industries, are seeking the spacious and mobile nature of shipping containers as a creative method to help.
Makeshift Hospitals
Demand for healthcare has been significantly hastened by the pandemic. With hospitals having holdups with space and needing to keep pace with growing cases in some countries, shipping containers have been found to be easily employable and a new mobile alternative.
In particular, Intensive Care Units (ICU) beds are in demand, with researchers estimating that the UK will need 200 beds per 100,000 people (find this fact) while the current UK capacity is under 7 per 100,000.
Some innovative designers have developed ideas which offer a new alternative for ICUs. Just take a look at this video which shows how shipping containers can be turned into hospitals to treat COVID-19 patients. In one case, called the RUAG Field Hospital, an international network of architects and engineers joined forces to convert shipping containers into two-bed intensive care units. It uses a combination of standard ISO shipping containers, along with expandable containers to build field hospitals in record time.
Another design which has been given funding to develop its first prototype is named the CURA - Connected Units for Respiratory Ailments. In the same way in which pop-up shops and co-working spaces can be turned around quickly, the CURA sees all equipment and features of an intensive care unit placed inside a 20 foot container. This can then be shipped or taken anywhere, and ready to help healthcare officials in mere hours - a great flexible option for when you need to scale up. They have received funding to develop the first prototype and it's currently being manufactured in Italy.
While the field hospitals being built overnight in exhibition centres is fantastic, Chinese authorities found that there can be problems with the intense concentration of contaminated air. While prefabricated hospitals can instead have full mechanical ventilation, in addition to negative pressure systems.
Hospital Housing
Another global issue which is facing the healthcare system is the housing for hospital staff, with many officials staying in the institution for distancing measures. Yet there are deficits globally, and one US-based architecture firm has created an innovative way to tackle this accommodation shortage.
Three Squared is now offering its cargo containers as climate-controlled housing units for doctors and nurses to stay in. These hospital staff can then stay close to patients who need them most, while also maintaining necessary social distancing and hygiene protocols, since they even have electrical and fully-equipped bathrooms in the state-of-the-art container dwellings.
Temporary housing for medical staff who are located close to the hospital premises ensues fast responses when needed, while being able to remove the housing once the demand has lowered.
Prevent Spread in Prisons
Prisons have become a hot-bed for coronavirus contamination in recent weeks, with prisoners at HMP Wymott needing to be transferred after a serious outbreak of COVID-19. In the UK, 500 temporary prison cells are being made from steel shipping containers, with more expected to be built if demand continues.
They will be built in a prefabricated manner into the grounds of seven prisons, in an effort to prevent the spread of the virus in these locations where it's harder to maintain social distancing. Work has begun on HMP North Sea Camp along with others in Moorland, Lindholme and Huber, according to the Ministry of Justice.
Shipping containers have been used as temporary measures for years, but never in such a capacity for healthcare as they are today. What the landscape will look like after the pandemic passes - which it will, eventually - is unclear. But temporary changes to tackle the crisis now may endure into the future, and create a new normal for reactive relief efforts, with design ready made.
By Johnathan Bulmer, MD at Cleveland Containers