How to Utilize BIM to Advance Hospital Construction Project Schedules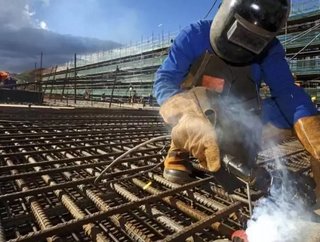 Do you think your architect and contractor could design and construct a 12-story, 280,000 square foot Ambulatory Surgery Center with 12 ORs in less than...
Do you think your architect and contractor could design and construct a 12-story, 280,000 square foot Ambulatory Surgery Center with 12 ORs in less than 18 months?
What if your site already had foundation and setback approvals in place for office/hotel use and any changes would require you to resubmit for planning approvals? What if it was located in a major metropolitan area? What if you had an estimated $12.6 million in tax incentives based on achieving substantial completion in 18 months?
Our team did. And here is how we did it.
Montefiore Medical Center is a premier academic health system and the University Hospital for Albert Einstein College of Medicine. Combining nationally-recognized clinical excellence with a population health perspective that focuses on the health needs of communities, Montefiore delivers coordinated, compassionate, science-driven care where, when and how patients need it most.
Montefiore's regional delivery system consists of six hospitals and an extended care facility with a total of 2,059 beds, a School of Nursing, and state-of-the-art primary and specialty care provided through a network of more than 150 locations across, including the largest school health program in the nation and a home health program.
With the three-fold goal of improving the patient experience, meeting increased demand for outpatient ambulatory care services and improving efficiency, Montefiore recognized the need for a new state-of-the-art ambulatory care center, a hospital without beds.
In addition, Montefiore wanted to take advantage of the Industrial and Commercial Abatement Program, or ICAP, a program available through the NYC Department of Finance. Approximately $12.6 million in lease savings was available. The caveat: substantial completion of the building had to take place by December 2013. 
Looking for available parcels, they identified a property adjacent to an existing Montefiore facility that had already received zoning approvals – a plus regarding the schedule, as securing zoning approvals in NYC can often be a long and arduous process. However, the zoning approval had been for a hotel that featured significant setbacks and floor plate size restrictions. In order to proceed without obtaining a variance, which would result in significant cost and schedule impacts, the footprint and setbacks could not be altered. 
Montefiore selected Array Architects as planners, designers and to act as Montefiore's liaison with Simone Development, the owner of the building. Since the core and shell was originally designed as a Class "A" office building with a hotel on the upper floors and had received approvals, any major changes to the foundation plan would jeopardize the December 2013 substantial completion date. 
After a thorough investigation to incorporate Article 28 requirements set by the New York State Department of Health, Array developed a floor plan around existing columns and core locations (set by piles) to meet the project schedule and budget targets. 
Taking BIM to the Next Level          
Specializing exclusively in health care design, Array was one of the first firms in New York City to adopt REVIT as a design platform and recognize the benefits of implementing Building Information Modeling (BIM) on projects. To meet the aggressive schedule, Array recognized that the entire design team: architect, MEP engineers, general contractor and trade contractors – needed to work from a single BIM model and collaborate extensively.  
Located in the Bronx, the project was a non-union job. While BIM has been used by design and engineering firms for approximately three years, construction firms and trade contractors have not embraced the technology as rapidly, especially non-union firms. Recognizing the need to bring the trade contractors up the BIM learning curve in order to meet the schedule, the General Contractor, MCG, hired Liberty Mechanical Contractors, LLC in a dual role as the plumbing trade contractor and as the project-wide BIM coordinator. 
Up until this project, Liberty had not worked exclusively with BIM, but recognized that this was an opportunity to learn the "ins and outs" from Array. Liberty dedicated a BIM manager exclusively to the Montefiore project. To educate all the subcontractors, Array and Liberty conducted weekly coordination meetings in a "War Room" located at Liberty's offices. 
With the lead BIM coordinators from each trade present, Array and Liberty led discussions to develop a BIM Execution Plan that clearly identified specific milestones and each trade's contribution to the design and construction of the project. This streamlined the process and contributed to significant time savings.  Utilizing a project website to facilitate communication, Array and Liberty made the BIM Model "live" and available to the entire team. This allowed revisions to be seen in real time significantly reducing change orders. Similarly, with their "marching orders," each trade was able to contribute to the BIM Model in real time as well.
Making the BIM Model 'Team Friendly'
Array had been working with the developer, Simone Development, and Montefiore for six months developing test fits for the building, taking into consideration the existing foundations and piles. As a result, there was a robust BIM model of the core and shell, MEP and structural infrastructure and foundations available which Array turned over to Liberty. Liberty took the MEP model, and through a program called Navisworks, began to translate the MEP drawings directly into fabrication lengths, again saving significant time and effort in engineering coordination.
With 12 state-of-the-art operating suites, this was a very complex building from an MEP perspective. Floor plate size limitations, due to pre-approved set back and height requirements, necessitated a very unusual stacking solution. ORs and support spaces had to be located on separate floors: ORs, patient prep and recovery on the 3rd and 4thfloors, staff lockers and support on the 4th floor and central sterile on the 5th floor all connected by dedicated elevators and stair.  
With fabrication of piping and ductwork being done offsite to expedite turn-around time, it was critical that the model and drawing show clash detection and clearances for all access panels accurately in these areas. There was no time to re-fabricate or have change orders in the field. 
Liberty developed a unique tool in the BIM model called an Access Circle that mapped Reach Distances – i.e. the area that could be easily reached by maintenance personnel through the access panel once the building was completed. Identifying Reach Distances was critical to the success of the stacked program. 
The Access Circle supported clash detection by ensuring that any object, MEP, structural, ceiling, etc. could not cross the Access Circle sphere. It allowed the design and construction team to visualize the Reach Distance from all access panels to shut off valves and gauges. In addition to facilitating the construction process, this model will be turned over to Montefiore's facility management team and will be an invaluable resource for maintaining the building.
The Model that 'Ruled the World'
With the model so integral to the design, off-site fabrication and construction of the project, it was imperative that the building reflect the BIM model exactly.  When changes were made in the field, the BIM model had to be updated as well. To give you an idea of the level of detail included in the BIM model, all copper piping one inch or larger was modeled, as were all medical gases, every valve and shut off switch.
This also expedited other field trades such as electrical subcontractors. Because the BIM model so accurately reflected the actual construction, snapshots of different columns could be extracted from the BIM model, measuring distances between all columns, allowing accurate offside fabrication. This reduced the need for field sketches of transitions and saved significant time. 
The BIM model was developed to support actual construction sequencing. For example, some floors had piping completed before ductwork, while other floors had ductwork completed first. All materials were color coded on the BIM model, and then delivered to the site with color coding to facilitate installation.
The BIM Model "ruled the world." For example, if an issue arose with an item during construction, the BIM model was checked and it was quickly apparent that the item was not installed following the pre-determined location identified in the BIM model. The BIM model didn't change, but rather the field location of the item was changed.
Collaboration Is Key
Collaboration among team members was critical to the success of this 280,000 SF "hospital without beds." Team members met in the War Room on a weekly basis. Shop drawings were reviewed by the group on screen based on the BIM model allowing the coordination drawings to be approved in half the time of a conventional project. The result was a complex project designed and built with minimal field revisions utilizing BIM to meet an extremely aggressive schedule. 
Jason Lee, Senior Project Manager with Array Architects, can be reached at [email protected] or (212) 689-3110. For more information, visit www.array-architects.com.