Integrated solutions – A path to enhancing hospital productivity and patient experience
By Adam Chapman, Life Sciences and Healthcare expert at Honeywell Home and Building Technologies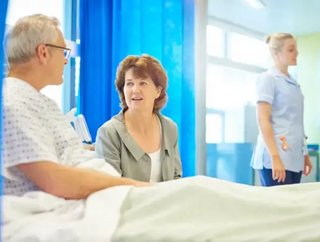 'Smart building' is hardly a revolutionary term in this day and age, but the connectivity made possible through the Internet of Things (IoT) has pro...
'Smart building' is hardly a revolutionary term in this day and age, but the connectivity made possible through the Internet of Things (IoT) has provided new opportunities for businesses to put their buildings to work and reap the rewards. Thankfully, this is more than a far-fetched technological dream. Real-world scenarios are already playing out across industries, illustrating how smart, connected buildings can improve occupant experiences and raise productivity with the right building blocks in place.
One industry where this is most apparent is healthcare, in part due to technology advancements, as well as broader industry and regulatory drivers.
An example is the move towards value-based care, where funding is tied to satisfaction and outcomes - which is a notable change from the previous volume-based model. Now, hospitals have more incentive to improve patients' experience, and the building environment has proven itself capable of making this a widespread reality.
Keeping Pace with Digital Change
This shift towards value-based care means hospitals are re-evaluating how to optimise patient comfort, cut down on wasted time and provide patients with as much control as possible during their stay. This has paved the way for healthcare to embrace the digital revolution.
In order to make the most of this opportunity, hospitals have recognised the importance of addressing aging infrastructure — an issue that is becoming harder and harder to turn a blind eye to. By updating existing framework, hospitals can leverage building and IoT connectivity for improved operations and experiences.
Utilising IoT Connectivity
Let's examine what these different IoT components involve, and how hospitals can take advantage of all that's on offer.
Firstly, an integrated, standardised technology backbone. The complexity of hospital networks — both in terms of the number of buildings and the types of services and systems included — requires a straightforward, standardised IT approach.
Starting with an integrated building management system as the foundation, a hospital can obtain an in-depth look into system performance to help maintain optimal environments. The optimum system uses the connectivity of today's buildings, providing a clear solution for facility managers to turn building data into actionable insights.
For instance, facility managers can layer on applications such as preventative analytics - preventing downtime and consequently impact patient experience, or deliver energy-efficient outcomes in real time. This can range from lowering the air conditioning in an empty room, to monitoring the refrigerated temperature of oncology drugs.
Additionally, with a standardised approach in place, the system can communicate with standard protocols and integrate additional technologies — including those across multiple facilities. This allows hospitals to evolve without the costly process of replacing existing systems. Instead, they can make the transition over time aligned to budgets.
A further component is a cloud-connected service to optimise maintenance and operations. Hospitals can only take advantage of IoT connectivity when they are equipped to capture and analyse the sizable amount of data modern building technologies generate.
Cloud-connected applications, including new service and maintenance efforts, permit hospitals to utilise different sensors and endpoints in a building. This can offer a number of benefits, such as providing more detailed, real-time insights into how a piece of equipment is operating. Hospitals can address issues before problems worsen and save money as a result.
See also
Alternatively, it could involve forging a tighter bond with patients and staff so hospitals can quickly address any comfort-related requests. The benefits are endless, but for a hospital's service and maintenance staff, taking this type of approach can lead to spending less time manually checking building equipment — often no quick task for large, complex hospitals. Rather, personnel can focus maintenance activities where they will make the most difference.
IoT connectivity is more than just connected buildings and equipment; it also means connected people. In particular, mobile applications that connect people with their surroundings are helping bring IoT concepts in hospitals to life. It affords patients more control to improve their comfort and satisfaction by swiping on their screen.
One way to put these applications to use is using building connectivity to provide clearer, customised directions for navigating through a complex hospital. Navigating around a hospital can sometimes be difficult for patients and their loved ones, and an obstacle to patient satisfaction.
These types of applications can help patients, visitors, even clinicians easily make their way around on their mobile phone saving everyone time in the process. Mobile applications can also empower patients and visitors to take control of their surroundings. It could be a patient's TV and room temperature, or food selection and window blinds — what's important is bringing the comforts of home to the hospital stay.
Furthermore, turning to IoT can help stimulate staff productivity. Nurses often spend a huge amount of time looking for assets central to performing their jobs, such as IV poles or thermometers. Tracking applications can quicken up the process, while simultaneously optimising hospital workflows and boosting productivity along the way.
 Real-time asset tracking applications can also track where people are for maximum staff efficiency, as well as monitor the interactions between patients, staff and assets to reduce infections picked up in hospital.
Tapping into IoT: Eisenstadt Hospital
Hospitals around the world are turning to IoT to get the most out of building assets, including St. John of God – the largest and oldest hospital in Eisenstadt, Austria.
The North Building is the latest edition to the hospital. Hospital management needed to ensure that the hospital's estate department could effectively manage this new and expanded facility – aiming to maintain high levels of comfort and safety for staff, patients, and visitors alike. Some of the hospital's aims included:
Ensure optimum monitoring and control of the building management and lighting systems across the expanded and refurbished facility

Respond quickly to issues and alarms

Cyclically save data and generate graphics, databases, customerspecific applications and events

Identify, monitor and report on trends, events and alarms
The hospital opted to turn to an Enterprise Buildings Integrator solution. This provided them with a number of different benefits. Firstly, the hospital was able to minimise issues and alarms. Additionally, the hospital can now respond faster and enhance comfort and safety for both patients and staff.
Understandably, the hospital was also keen to cut operational costs where possible. Again, this is where IoT offers real value. The solution implemented permitted St. John of God to monitor elemental and peripheral performance.
 In doing so, they could have a detailed look into ongoing operation and reduce maintenance issues and costs. On a similar note, building managers are presented with a wealth of equipment data, owing to the system's interface. Armed with this information, they can identify potential opportunities to generate additional savings, for example through minimising unnecessary energy usage.
Satisfying Patient Demand
Healthcare is no different from other industries in that the end users served — whether it be a patient, retail shopper or airport traveller — have ever-evolving expectations for experiences within a building, shaped largely by the increased connectivity around us. As hospitals continue to become smarter and more connected, they will be using more data and insights that affect daily operations and improve patient experiences — thereby demonstrating the power of IoT.