Managing the healthcare IT challenges of the pandemic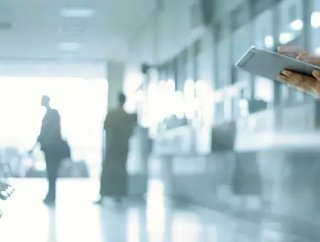 Matt Deres, Senior VP and CIO at Rocket Software, tells us about addressing the IT challenges in healthcare created by the Covid-19 pandemic...
The pandemic has affected the healthcare sector more than most other industries. The workforce is stretched to breaking point, with hospitals also under a huge amount of stress. "This affects every aspect of their operations, including technology" Deres says. "I'm a nurse who went into IT, and I can tell you from personal experience that healthcare IT systems were never built to sustain a year-long pandemic. 
"This has had a cascading effect throughout all technology teams, who are now being forced to operate in ways that they were never trained for while using software that was never designed to support the kinds of situations that they must handle every day." 
But while systems have been pushed in unprecedented ways, Deres says they've coped amazingly well during the pandemic. "We've seen a lot of systems getting stretched, but there have been almost no catastrophic failures or outages. That's because systems are designed with so much redundancy that well-run IT groups have found workarounds to weather the storm.
"If you really think about it, you haven't seen a lot of news stories about hospital systems crashing. That's because there are a lot of talented technology teams working around the clock to keep everything up and running efficiently. These professionals are amazing, and don't get the credit that they deserve. What is often overlooked is that there are a lot of unheralded technologies, such as terminal emulation, that run in the background that help support the ability of IT teams to fulfill their missions." 
In terms of the trends as we emerge from the pandemic, telemedicine is an area that has proven to have many benefits. "Telemedicine has been around for many years, but the pandemic has pushed the use of the technology forward. It makes it that much easier to get in touch with a medical professional without leaving home, which simply enables accessibility. 
"The mother trying to find the time in her day to bring a sick child to the doctor and wait to be seen, or the person with mobility problems struggling to get to an appointment all go away when the medical professional can virtually come to you. These types of technologies will need to be extended to also include diagnostic capabilities. One of the major lessons that we are all learning during the pandemic is that many legacy systems are bulletproof – and that some newer applications are actually not up for the task. 
"One of the biggest innovations that we are seeing is that hospitals and other healthcare providers are adapting their existing technologies to meet unanticipated needs. There are a lot of programs that most people don't interact with day-to-day, such as terminal emulation, that are vital to keeping complex technology infrastructures up and running. Coming out of this pandemic, I think there's going to be a lot more respect for these tools that just get the job done."