A new route to meeting patient needs and driving growth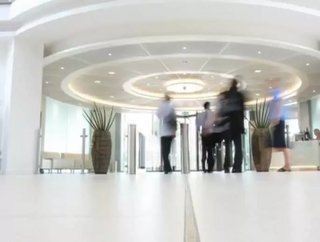 Written by Georg Toufar, Director of European Marketing and Sales Services, Mundipharma International Limited 2011 was a year littered with challenges...
Written by Georg Toufar, Director of European Marketing and Sales Services, Mundipharma International Limited
2011 was a year littered with challenges for the pharmaceutical industry. Ongoing economic uncertainty continued to put a strain on the industry's ability to bring new innovations to patients, meet unmet needs and deliver unique value propositions. The additional ongoing pressures of an ageing population, increasing prevalence of chronic disease and the arrival for many at the 'patent cliff' are all issues that have increased the need for improved patient-focused solutions that deliver something different and better than what has come before.
Faced with such a variety of challenges, most pharmaceutical companies have taken drastic action to sustain performance; variously committing to significant restructuring, cost-cutting, or mergers and acquisitions to consolidate offerings. Such reactive approaches are combining to reshape the industry at a dramatic pace.
The pharmaceutical industry's value equation is markedly different today compared to 10 years ago, the moment that heralded the end of the blockbuster drug era. Today pharmaceutical companies are expected to do more with less and need to adapt to a rapidly changing external environment. Unlike other companies, Mundipharma International Limited and its independent network of associated companies are focusing on delivering innovations that do not just win plaudits, but that make tangible improvements to the lives of patients in a cost-effective way. Mundipharma is staying ahead of the industry curve through focusing on innovation that translates into every aspect of the business, from research and development, to marketing, to an outside-in focus that puts the needs of patients and their care providers at the heart of decision making.
Mundipharma is a challenger brand and its approach to business follows a 'pharma sans frontiers' philosophy. Literally meaning 'pharma without borders', it is a barrier-breaking mentality that ensures Mundipharma remains responsive to market opportunities, drives commercial success, challenges industry conventions and delivers meaningful patient solutions.
Mundipharma has recently applied this approach to rolling out products in the European marketplace. One example is Targin® (oral oxycodone/naloxone prolonged-release tablet), a new combination treatment developed by Mundipharma for severe chronic pain and opioid-induced constipation. It is a pharmaceutical golden rule from medical school onwards, that agonist and antagonist drugs do not belong together. Yet, that is precisely what Mundipharma has done with Targin, a single tablet containing oxycodone, a strong opioid agonist, and naloxone, an opioid antagonist. The first ingredient tackles the pain and the second deals with the chronic constipation that is a common side-effect of opioid-induced bowel dysfunction; one serious enough to keep patients housebound or put them off taking their medication.
In the same way, when addressing the needs of patients suffering with Rheumatoid Arthritis, Mundipharma identified that one of the greatest challenges for patients was the stiffness they too experience as a result of their condition in the morning. To address this, Mundipharma introduced the innovative drug Lodotra®, a modified release formulation of the active ingredient prednisone, a manmade derivative of natural hormones. Lodotra releases this active ingredient four hours after it is taken in tablet form, allowing it to work while the patient sleeps to provide an uninterrupted night's sleep that enables the patient to wake up with reduced stiffness.
Mundipharma's 'pharma sans frontiers' and patient focused approach has paved the way for the development and launch of both Targin® and Lodotra®. Their success is based on optimising drug benefits in ways that benefit the patient and drive market growth.
Mundipharma's strength fundamentally lies in its network of associated companies, which collaborates 'sans frontiers' to drive its shared growth potential. As a result, many of Mundipharma's market-based associates are bucking the industry trend and outgrowing their peers across Europe. By-passing traditional structures and processes associated with the industry, employees are given the flexibility and freedom to define their own roles and career success. This entrepreneurial culture ensures that the business is responsive to opportunities to grow and remains at the forefront of challenging industry conventions. It also means that the company can continue to deliver innovative solutions across its core therapy areas that meet the unmet needs of patients.
As 2012 progresses Mundipharma will continue to invest time and resource in listening to HCPs, patients and governments to better understand the needs of its most important stakeholders. While the industry landscape might look uncertain for some, Mundipharma looks forward to challenging yet more industry conventions, collaborating with partners to create a competitive edge and standing out from an increasingly turbulent pharmaceutical crowd.
The Healthcare Global magazine is now available on the iPad. Click here to download it.