NHS trust adopts CardMedic to improve communication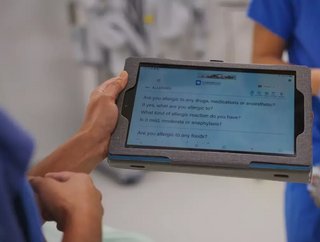 University Hospitals Sussex will deploy the CardMedic app to improve communication between staff and patients
CardMedic, a web and mobile app-based start-up, has signed its first agreement with a National Health Service (NHS) trust in England for it to be rolled out across University Hospitals Sussex NHS Foundation Trust.
CardMedic's app aims to improve communication between healthcare professionals and patients. Launched during the pandemic, it uses online flashcards and free text in multiple languages to help communication with patients who may face barriers due hearing or language difficulties, cognitive impairment, or needing to be treated by healthcare professionals wearing full PPE.
The company was founded by Rachael Grimaldi, an NHS anaesthetist.  While caught by travel restrictions in the US during the first lockdown March 2020, she read an article about a COVID-19 patient's terrifying experience of not understanding hospital workers through their PPE. As a result she created the app to help NHS frontline staff better communicate with patients. 
The app uses flashcards to replicate conversations on a wide range of healthcare topics, including breathing and heart problems, end of life care and emergency situations. Staff simply select a topic and choose from nearly 20 language options. 
It has preset questions and explanations developed by clinical professionals to choose from, alternatively staff can add free text. The content can be adapted for different situations and translated to different languages, as well as sign language, and can be converted to easy read or read-aloud mode. 
University Hospitals Sussex has signed a five year agreement to roll out the CardMedic app across the whole of the trust, which serves 1.8 million patients and around 20,000 staff. 
Barbara Harris, Head of Inclusion at the trust, is bringing together a working group of speech and language therapists along with other professionals to tweak and optimise the software as it is rolled out. "When shorter conversations need to take place, especially in the middle of the night, clinicians often feel they don't want to disturb a translator. CardMedic bridges that gap to meet the needs of patients" she said. 
Co-founder and CEO Grimaldi said: "We are so proud to launch CardMedic with University Hospitals Sussex NHS Foundation Trust. Our relationship is a true reflection of what a multi-disciplinary team effort can achieve. Everyone involved shares our passion of putting clear patient communication at the heart of healthcare, improving patient experience and quality of care, and reducing health inequalities."