Protecting Your Healthcare Brand in the Middle East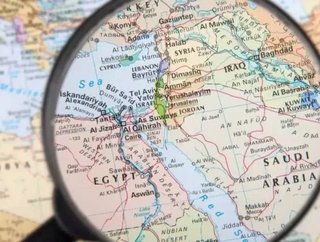 The Middle East has emerged as an important market, and considering theregions recent expansion in healthcare,it has become one of the most sought after...
The Middle East has emerged as an important market, and considering the region's recent expansion in healthcare, it has become one of the most sought after destinations for multinational companies from across the world.
However, it is of paramount importance that every company or service provider protects their brands. This is true not only for healthcare, but for any other fields.
The Middle East today offers splendid opportunities, but along with come a number of difficulties. Not only is it important today to protect your brand, but also send the message across to mischief makers that the brand owner takes the matter seriously.
Trademark protection
One of the biggest problems that healthcare service providers and pharmaceutical companies face worldwide is that of counterfeiting. Not so long ago, the world was shocked to discover fake Apple stores in China. More hilariously, there was also a fake Steve Jobs whose face was used to sell those products.
Counterfeit medicines are a global nuisance. Needless to say, suspicious drugs put public health in jeopardy. They also take a severe toll on the brands which are counterfeiting, and cost professionals and service providers their goodwill and ruin reputations.
Every year, thousands of lives are lost because the patients were treated with counterfeit medicine. These fake medicines are so sophisticatedly packaged, and are often circulated very convincingly by criminals, that even veteran doctors may fail to recognize them.
Similarly, there are a number of other manufacturers who try to pass off counterfeit surgical goods and similar equipment as authentic. Every year, many cases are reported globally when institutions run into legal disputes over trademark infringement. Even hospitals are not immune to such practices.
Hence, it is imperative to register one's trademark. For starters, trademark registration offers the brand owner the right to use a particular name, logo, phrase or certain words exclusively. Whether for licensing or franchising, trademark registration is a necessary step in any commercial strategy.
The Middle East, today, is an important market for any multinational looking for expansion. Hence, it is important that they protect their trademarks and make sure that crooks do not take advantage of them. Moreover, trademark registration is also an important step in building brand identity; and it definitely gives the brand owner an advantage over its rivals.
Not only for foreign investors, trademark registration is a must even for local brands. It helps in building market presence, and a big advantage of registering a trademark is that it can help a brand or service providers reach out to the diaspora all over the world.
Benefits and price
As many Middle Eastern countries are seeing hefty investments in various fields and their economic profiles rise, the governments today are alert about the dangers of counterfeiting and are reaching out to investors to help them protect their brands.
For example, the UAE has a recordal and complaints system for trademarks, which can be used to enforce action against counterfeit drugmakers. Other countries, like Saudi Arabia, have a number of civil and criminal sanctions against counterfeiters and infringers. In recent years, a number of agencies have been launched in the Middle East, like Cerberus, which investigate into cases of infringement.
However, one obstacle on the way is the cost of registering trademarks, which is higher in most Middle Eastern countries than other parts of the world. It can be estimated that thousands of dollars are spent by brand owners in professional fees, obtaining documents and other legal necessities to register their trademarks in UAE.
Unlike the European Union, it is not possible to obtain a trademark that with a region-wide registration in the Middle East. However, it is possible to obtain patent production in the GCC countries (Bahrain, Kuwait, Oman, Qatar, Saudi Arabia and UAE) through a single application cleared by the GCC Patent Office. This can be very valuable for pharmaceutical companies or other healthcare/surgical equipment manufacturers, who plan to rollout or trial their products across the region.
It is thus, important to recognize the real cost of not registering a trademark. While the expenses may seem high initially in most Middle Eastern countries, there will be a heavier price to pay if the trademark is not registered. Many shops in the region are brimming with foreign made goods, but at ridiculously low prices- which is a sure sign of counterfeiting. Unfortunately, the average customer may not be able to recognize these fake products and be easily swayed by the low prices. But in the end, dissatisfaction with the product will affect the brand. This is particularly true for drugs and medicine manufacturers, but other manufacturers of healthcare-related articles may also be affected equally.
Thus, the real 'cost' that a brand owner should consider is their brand identity, goodwill and reputation. By protecting their trademarks, they can confidently stride through the land of opportunities.
This feature was printed in the July edition of Healthcare Global magazine.