San Francisco Bay are set to develop a new hospital as a result of a $500mn donation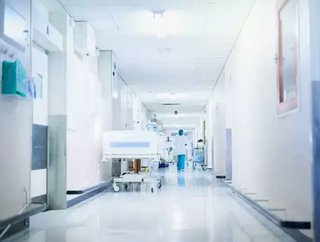 It has been announced that the ageing Mofitt Hospital in the San Francisco Bay Area, is set to be replaced by a new state-of-the-art hospital. A $500 m...
It has been announced that the ageing Mofitt Hospital in the San Francisco Bay Area, is set to be replaced by a new state-of-the-art hospital.
A $500 million contribution from the Helen Diller Foundation has been the key to its impending development, where it will remain situated at the University's Parnassus Heights Campus, where the Langley Porter Psychiatric Hospital and Clinics current resides.
The new, earthquake resistant hospital will be designed to cater towards the needs of its patients for years to come. Enhanced sustainable features, as well as exceptional digital tools, such as telemedicine and robotics, will enable the hospital to provide personalised, patient centered healthcare for citizens in the local community, as well as those who will visit the hospital from around the world.
Built in the 1950s, the Mofitt Hospital has been required to relocate as a result of state law by 2030, in line with seismic code requirements, UCSF reports.
The development will play a key role in the regions health system, and will work alongside the UCSF Medical Center to share knowledge, expertise and enhance the delivery of patient care. The Medical Center will also be immediately renamed the UCSF Helen Diller Medical Center at Parnassus Heights.
"This special grant will help ensure that the outstanding doctors, nurses, and other health care professionals and researchers at Parnassus Heights will have an exceptional new space to support their important work, and that the patients will receive the best care in a warm, welcoming hospital for generations to come," said Phyllis Cook, Executive Officer of the Helen Diller Foundation.
"Helen would be so proud of this commitment to clinical services in the Bay Area made in her memory.
See also
The donation is one of many which the Diller family have placed over the years, but UCSF is one which remained close to their hearts. Previously donating $400 million to support its students, the Diller Foundation also contributed $150 million to the Helen Diller Family Comprehensive Cancer Center.
"The Diller family's generous and sustained support of education, research, and patient care at UC San Francisco, and their steadfast backing of important programs at UC Berkeley and UC Santa Cruz, are a source of strength for the entire UC system," commented Janet Napolitano, President of the University of California.
"The Dillers' loyalty to the University of California will help ensure that this great public university system remains a global leader in science, health care and education for decades to come."
"Designed 60 years ago, there was no such thing as electronic medical records. Imaging equipment wasn't there.  We've done a good job modifying it, but that's not like having a new hospital," explained Mark Laret, Chief Executive of UCSF Medical Center."
 "The new hospital will not only incorporate new technologies, but it will be embedded within a campus that includes leading clinicians and scientists focused on translating discoveries into treatments and cures for conditions ranging from diabetes to neurological diseases to organ failure," he added.
The contribution has now seen the Diller family donate over $1.15 billion to a number of causes, making the family one of few US philanthropists to reach this milestone.