Should you run a public hospital or a private clinic in China?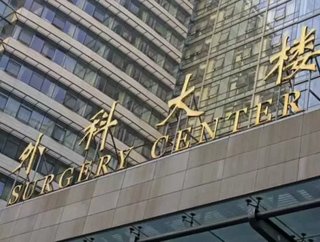 This article was originally published in the August issue of Healthcare Global magazine. To read additional features,click here. There is a rising dema...
This article was originally published in the August issue of Healthcare Global magazine. To read additional features, click here. 
There is a rising demand for health services as the population increases, and the industry has realized that to meet the public's demand it is impossible to solely rely on hospitals. Of course, the discussion of expanding existing hospitals by adding beds and prolonging doctors' hours has been held by many within the industry but that won't resolve the issue at hand. What we need now is to further expand community medical services via private clinics.
Public hospitals in China have remained underdeveloped for years, according to Beijing Review, the reason being due to a shortage of doctors. With this in mind, how can private clinics rise? The answer: doctors.
RELATED TOPIC: How surgical hospitals can expand in 2016 via technology
Doctors are the best medical resource as they are already supposed to operate in accordance with the rules of the market. To solve the issue of persuading patients who prefer large, public hospitals to attend community medical agencies, one must look to mobility.
If doctors from public hospitals are willing to open their own clinics, policy support should be offered to them, the source states.
"The reality is the country's best doctors and medical experts are serving in public hospitals in big cities, and as a result, patients from around the country rush to these hospitals for medical treatment," Guo Changsheng told Beijing Review. To encourage on-the-job doctors to open clinics means medical resources will be distributed in accordance with market rules, which will mobilize current medical resources to the largest extent. The major objective for this policy is to cushion the conflicts between the public's huge demand for quality medical treatment and the limited medical resources, particularly excellent doctors."
Rising conflicts
Conflicts may arise when doctors run their own clinics while keeping their posts in larger hospitals at the same time. They key to dissolving these conflicts is balance. An additional issue is that private clinics are unlikely to be covered by the country's medical system.
"A major obstacle for the establishment of private clinics is the complicated and strict approval procedure. Compared to public hospitals, these clinics will bear heavy tax burdens and difficulty in purchasing medical equipment," added Changsheng.
RELATED TOPIC: How to prepare for ICD-10 implementation without the headaches
According to experts, most doctors feel they will not choose to operate a private clinic.
The fear of sacrificing personal time is one that has held doctors back from venturing into open waters. As a result, patients have also begun to fear whether their doctors are overworked, therefore hindering the quality of medical services provided.
Moving towards accessibility
In Beijing's larger hospitals, it is reported that one doctor could receive an average of nearly 100 patients every day, sometimes even around 200. But, private clinics have their advantages.
Doctors have accumulated a lot of experience from big hospitals and are usually capable of communicating with patients. These clinics don't need medical inspection equipment, or other expensive hardware, as they can entrust a qualified third party to do the necessary physical examination for patients.
RELATED TOPIC: How hospitals can financially assist patients and increase revenue
As with every industry, here are pros and cons to remaining solely in a public hospital setting:
Pros
Payment security: Both staff and physicians are assured of their incomes in a public hospital. Incomes are also sometimes higher.
Less administrative troubles: The hospital will worry less about issues such as human resources, billing and collecting, rent and overhead.
Cons
Compensation can be changed: Nearly all hospitals pay on some form of production-based compensation formula but that does not mean that can't change.
You may be judged by new metrics: Hospitals are aggressively adopting quality and patient satisfaction measures that are part of the overall compensation plan.
"Although the policy grants individual doctors the freedom to run their own clinics, hospitals tend to hold on to their best doctors and prevent them from leaving," said Lei Hongpei. "However, if doctors and hospitals can reach a balance in terms of economic interests and various other aspects, medical capacity will be improved, and this is beneficial to the public."
RELATED TOPIC: Six insider business tips to consider when opening a private medical practice
"Private clinics are mostly operating in communities, where doctors are badly needed, Hongpei added. "Patients who usually find it difficult to see a doctor in big hospitals will now have easy access to quality doctors in community clinics. On the basis of doing well in hospitals, doctors can make extra money in their private clinics."
Many physicians enjoy a hospital association and some simply don't. The bottom line? Do what works best for your daily routine and how you believe you can best treat your patients.