Six ways to beat hay fever this summer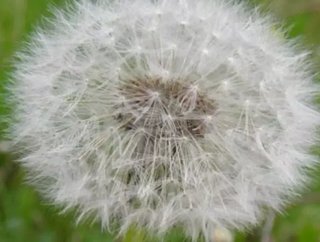 Written By:Abbie Smith Tip 1: Eat onions Quercetin is a powerful natural anti-histamine which is found in many different types of fruit and vegetables...
Written By: Abbie Smith
Tip 1: Eat onions
Quercetin is a powerful natural anti-histamine which is found in many different types of fruit and vegetables, but most heavily concentrated in onions. Researchers from the Wageningen Agricultural University in the Netherlands found that quercetin was similar to over-the-counter medication, because it blocks the activity of cells found in the nose and lungs. However, if eating onions all day doesn't sound particularly appetizing, you can boost your intake of quercetin with a supplement like Beehealth Quercetin Capsules. 
More Ford cars are approved as allergy-friendly 
Alcohol and its calories: Lager, Ale and Cider among the most calorific beverages
Economic recession linked to 43 percent rise in use of anti-depressants
To read the latest edition of Exec Digital click here
Tip 2: Kissing
If you're in the grips of a sneezing fit, a passionate embrace could be your solution. Researchers carrying out a study of hay fever in Japan recently found that kissing can reduce the histamine secretion in your body. Scientists found that after 30 minutes of kissing the body was more relaxed and the levels of hormones which trigger a reaction to pollen were significantly reduced.
Tip 3: Exercise
A study for Kleenex last year highlighted a correlation between hay fever and increased stress levels in sufferers. Apparently, the relation is attributed to the action of the stress hormone cortisol, which affects the immune system by enhancing and prolonging hay fever symptoms. Exercise can help to boost the immune system, and researchers found that people who took part in more than five 30-minute exercise sessions showed milder symptoms than someone who didn't. Professor Jean Emberlin, author of the Hay Fever Health Report, says: "Exercising will help reduce stress levels and can also help boost the body's immunity. Just be sure to avoid exercising outside when the pollen count is at its highest – in the early morning and evening."
Tip 4: Block your nose
Using Vaseline to block you nasal passages is supposedly an incredibly effective way of reducing symptoms. The advice is to apply a thin layer to your nasal passages, so then any pollen particles will stick to the tacky surface, minimising your exposure to the hay fever trigger. Lindsey McManus, executive director of Allergy UK, the leading national medical charity, which provides advice to people with allergies, says that it's an extremely effective preventative measure: "It's the first thing we suggest to people who contact us."
Tip 5: Eat Local Honey
Many hay fever sufferers take a spoonful of honey everyday as a desensitising solution. Although this method doesn't have any scientific proof, it's thought the pollen contained in the honey will build immunity to the allergens that cause hay fever, and therefore reduce symptoms. It's also believed that if you eat honey that's produced locally to where you live, you will consume a higher proportion of the pollen that stimulates your hay fever.
Tip 6: Shine a light
Discovered during clinical trials carried at the University of Szeged in Hungary, shining both ultraviolet and natural light into the nasal cavities will suppress the itchiness and runny nose commonly experienced by hay fever sufferers. It works because the UV light kills the overactive immune and inflammatory cells, and therefore inhibits the releases of histamine. To experience light therapy at home, use a Medinose, a mini-machine that delivers red light via probes inserted into the nostrils.